The new addition joins from Marsh Commercial's Purple Partnership
Cobra Network, owned by broker PIB Group, has appointed Les Brewin to join the team.
Previously, Brewin was managing director of the Purple Partnership at Marsh Commercial, which he created in 2009.
Brewin will report to chief executive Andy Tedstone, to support the growth ambitions of the network and work closely with the wider team on several strategic initiatives.
Created in 2003, Cobra Network is a nexus of independent insurance brokers, focused on helping independent brokers meet challenges and take on new opportunities.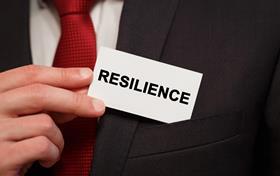 Tedstone said: "I'm absolutely delighted to welcome Les to Cobra. His arrival is perfect timing for us as we accelerate our growth journey.
"We've enjoyed a lot of developments over the last year that have greatly broadened and enhanced our proposition. This has led to significant growth as a result of the changes we've made and investment in the team."
Ambitious plans
In 2020, the insurance network's membership grew by over 30%.
Its 2020 satisfaction survey also revealed that 94% of existing customers would recommend the network to other brokers.
Tedstone added: "We've had a fantastic start to 2021 and have ambitious plans for the future of the network.
"Les is a great asset to have on our team and we are looking forward to tapping into his wealth of knowledge and expertise."
Brewin said that after dedicating many years to building the Purple Partnership, he needed an "exceptional" opportunity for him to return to the sector.
He continued: "Cobra Network is that opportunity and I have been following [its] journey with great interest since their acquisition by PIB Group.
"I am impressed with their developments and how the team has stayed true to their commitment to support independent brokers. The number of new members joining is testament to their work and I'm excited about being able to continue with my passion for supporting regional brokers.
"The Cobra Network proposition is a fantastic offering and I look forward to helping more brokers reap the benefits it can bring them and working closely with the wider team."
The network was acquired by PIB Group in 2019.