Broker chief executive describes the purchase as an 'excellent addition to our family'
PIB Group's acquisition-focused expansion continues this month as the broking group buys St Helier-based broker CBC Insurance (Jersey) Ltd (CBCJ) to boost its presence across the Channel Islands.
Following approval from the Jersey Financial Services Commission, CBCJ is set to be integrated with PIB Group's existing Guernsey-based business Channel Insurance Brokers (CIB), which is led by Tony De Sousa.
CIB is one of the leading Channel Islands general insurance brokers, covering clients in Guernsey, Alderney, Jersey and Sark.
CBCJ will eventually rebrand to CIB as it expands via PIB's acquisition and recruitment strategy, which will also work to further enhance the services offered by the organisation.
Brendan McManus, chief executive of PIB Group, said: "I am delighted to welcome everyone at CBCJ to PIB Group. They represent another excellent addition to our family, as well as an important platform on the island of Jersey for PIB to pursue several longstanding relationships and development opportunities.
"This is an exciting move which opens up lots of opportunities to build the CIB brand and name further.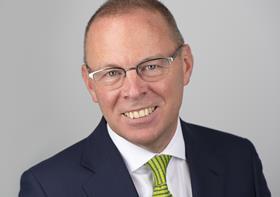 "With the added experience and location of our new colleagues, we hope that CIB will become the go-to broker for expertise, quality advice and customer service across both islands.
"We will also build the team out as a career destination for talented client executives. Through a combination of these development initiatives, I expect the business to double in size over the next three years."
Financial focus
CBCJ specialises in financial institution and trust company entity business. It provides insurance services for professional indemnity, directors' and officers' liability, as well as property insurance, including development, construction and warranty and indemnity cover for merger and acquisition transactions.
The business – which was formed in 2012, trading under the name PBS - primarily places financial lines insurances and trust asset insurance, such as residential and commercial property, fine art and antiques, marine and aviation cover. It has a mix of institutional and private clients.
The team is led by Si Aziz, who was born and raised in Jersey, and Stephen Potts.
Speaking on the deal, Aziz, CBCJ's managing director, said: "We are delighted to join the PIB Group family and enjoy access to a wealth of unique specialised products that we look forward to sharing with our institutional, commercial and private clients.
"We will continue our focus on working with new and existing clients to ensure that they receive the best available advice, support and products. It is exciting to be able to do this under the PIB banner and get to know our new colleagues around PIB."
PIB Group has bought CBCJ from previous owners CBC UK Limited, trading as CBC Insurance, a London market general insurance intermediary with backing from private equity firm B.P. Marsh and Partners PLC. CBC initially bought CBCJ in 2018.
PIB Group acknowledged that its acquisition journey will not slow down – it has more deals in the pipeline, including further international expansion.