The deal marks the broker's 11th acquisition in 2021 and its third purchase in Ireland as the firm continues its international expansion strategy
Insurance intermediary PIB Group has bought its third business in Ireland, subject to regulatory approval – retail broker Campion Insurance.
The deal supports the broker's overarching international expansion strategy, which has identified Ireland as a key territory for investment.
Already this year, PIB Group has acquired broker Creane and Creane – announced in April – followed by the purchase of family-run Oliver Murphy Insurance Brokers in September. The business confirmed that it has several additional Irish acquisitions under consideration.
Established in 1984, Campion Insurance specialises in commercial and personal insurance, as well as life and pensions.
Speaking on the transaction, PIB Group chief executive Brendan McManus said: "I would like to extend a very warm welcome to everyone at Campion Insurance who are soon to become part of the PIB Group.
"This is a fantastic business with Jim Campion at the helm, backed by his leading management team and employees. They represent a great platform for PIB in Ireland and provide many complementary attributes.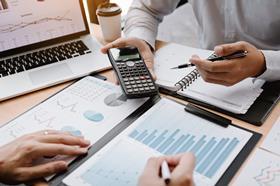 "In addition, their experts will be a great fit for our increasingly international family and collaborative culture that benefits customers and colleagues alike."
PIB Group has made 11 acquisitions so far in 2021. Since 2016, the firm has clocked up a total of 46 purchases.
Growing market share
Campion Insurance founder and chief executive Jim Campion will continue to lead the business following the acquisition – the brand will also remain unchanged and all existing 180 employees will stay with the firm under its new ownership, based at the broker's current 12 locations in Ireland.
The broker recorded gross written premium of €80m (£68m) for 2021 and consolidated revenues of €21m.
Campion said he was "excited about what lies ahead" as part of PIB Group, adding that his brokerage is "very attracted by the opportunity to continue our acquisition activity through the strength and scale offered by PIB".
He continued: "I'm delighted that Campion Insurance will soon become part of PIB Group, which is a positive and exciting development in our history.
"It is testament to the hard work of our dedicated people and loyal customers who are behind our success to date, that we are in the position to play a key role in driving PIB's expansion in the Irish market."
Other territories PIB Group is investing in includes Spain, where it bought Cicor Internacional Correduria de Seguros y Reaseguros, as well as Poland.
James Harmer, head of European M&A at PIB Group, added: "We're thrilled that PIB has such a unique opportunity to invest in Campion Insurance, which has a highly experienced team within the M&A space.
"The dynamic business is geared up to scale for further growth and we look forward to working together with our joint ambition of consolidating the Irish broker market while driving financial returns."
PIB Group was advised by DLA Piper in Ireland and PricewaterhouseCoopers (PWC). Campion's shareholders were advised by Mazars and Wallace Corporate Counsel.