This is the business's third purchase within Europe
Broker PIB Group has showcased its plans for further expansion in Europe by purchasing Poland-based independent broker WDB.
Founded in 2007, WDB has grown via organic development and acquisitions. Working across both the life and non-life markets, WDB primarily focuses on clients in the real estate and transportation industries, as well as life and health programmes in the public and private sectors.
The broker has 40 staff, all of whom will be remaining with the business following the completion of the deal, based across WDB's offices in Wroclaw and Warsaw.
For PIB Group, the transaction marks the broker's ambition to grow its footprint in Europe over the next 10 years. Furthermore, the business plans to target further growth in Poland as well as across the wider central and eastern Europe (CEE) region.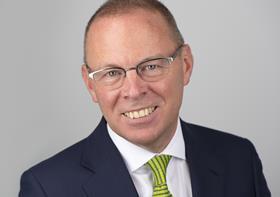 PIB Group chief executive Brendan McManus said: "I'm really excited to announce the acquisition of WDB and welcome our new colleagues to PIB Group.
"This is a very exciting step forward for our expansion into Europe. With support from PIB, the WDB management team, led by Mariusz Muszynski, intends to widen its product base to drive organic growth, as well as acquire similar professional insurance brokers in Poland and potentially the wider CEE region.
"Their entrepreneurial approach, collaborative culture and track record of growth along with excellent client service makes the team a great fit with PIB. I look forward to seeing their plans come to fruition over the coming months."
Maruisz Musznski, chief executive of WDB, added: "The investment of PIB Group in our company is a great endorsement of the chosen development strategy.
"From the very beginning, at WDB we have focused on organic growth by expanding both the client portfolio and the insurance solutions offered. The successful acquisitions we have had on the Polish brokerage market mark another area in which we intend to pursue our potential.
"For us, joining PIB Group means, above all, access to specialistic knowledge and capital, which will allow us to play an important role in the consolidation of brokerage markets in Poland and the CEE region.
"Joining one of the largest independent insurance brokers in Europe also means exposure to international solutions and best brokerage practices. This is another breakthrough moment on our business path. We are very happy to start collaborating with our new colleagues from PIB Group."
WDB is PIB Group's third European acquisition. The firm has also recently bought Marx Re-Insurance Brokers, which is based in Germany, and Optis Insurance, an MGA in Ireland.