It is not 'feasible' or 'reasonable' to expect brokers to have in-house capability for a myriad of value-added services, says broking chief executive
Brokers that create a partnership-led ecosystem can participate in a "virtuous circle" that facilitates an advice-centric broking approach, supported by broader value-added services such as legal advice or tax support.
This is a key insight arising from Insurance Times's latest webinar, in association with Markel, which explored how commercial brokers can build business success and target long-term growth as the industry moves through the Covid-19 pandemic.
Titled 'How commercial brokers can succeed and grow post pandemic', the session was chaired by Insurance Times's associate editor Katie Scott on 24 November.
Nic Brown, sales and marketing director at Markel UK, described the ecosystem model as a "virtuous circle".
He continued: "This ecosystem is faceted, whether that's around tax and revenue, whether it's about legal support and advice, or insurance and risk management, it's a virtuous circle rather than looking at it through one lens."
Therefore, brokers that seek to create an ecosystem can then benefit by using these partnerships to broaden their proposition and services to clients thanks to value-added options outside of the insurance sphere – this, in turn, can boost the broker-client relationship and client retention if the broker can showcase expertise and contacts across a range of key business concerns.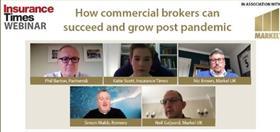 Great partners
However, "expecting a broker to have all of the capability to deliver a broad advice proposition to clients from within their own resources is not feasible or reasonable", added Phil Barton, chief executive of Partners&.
He explained: "You have to select great partners to work with and hence why we talk about partnering with our ecosystem, whether that is a specialist risk manager in the cyber space or whether it's a health and safety risk manager, or whether it's lawyers or accountants or any other such partners who can add value to our clients.
"In today's world, you don't need to own all of the capabilities yourself. You just need to build strong partnership-led relationships with firms that have a similar culture to you and [puts] the client at the heart of the advice process."
At the centre of a broker's ecosystem, however, should be "a reliable, trusted partner insurer", Barton added.
"There can be no more important member of the ecosystem of a broker than a reliable, trusted partner insurer and the opportunity for brokers and insurers to really seize hold of a partnership-led relationship and focus on delivering a combined solution for the client has never been more in focus," he said.
"If we get that right, then there's a great future for advice in our industry."
Mitigating claims
Neil Galjaard, Markel UK's divisional managing director, added that the ecosystem model can also work as a tool to mitigate claims by providing help and support on topics such as employment, taxation or cyber risks on a continuous basis, rather than just at renewal or point of claim. He gave the example of a 24/7 cyber support line.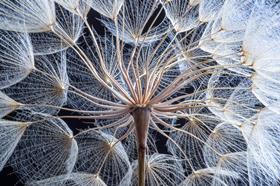 He explained: "It's about having those points of interactions for that client in the context of the broker relationships through the year.
"It's not just about a renewal, it's not just a claim – it's about 'I've got some support that I would like as a SME client some help with that my broker's able to effect an introduction to get me that help and get me that support'.
"I think that can only be good for the relationship between the client and the broker, but it's also good for the insurer because if you've got that support supporting the client through that process, doing things in the right way, it reduces claims.
"It does work for all of us if we try to make sure we've got that right support, at the right time to the client."
Barton agreed, using the metaphor of 'fixing the roof while the sun is shining'. In business terms, this is putting "the support in place in anticipation of an issue down track", he said.
The panel also included Simon Mabb, managing director for commercial insurance at Romero Insurance Brokers.
Brokers need to be SME business partners to secure success post Covid – Markel
1

2

3

Currently reading

'Partnership-led ecosystem' central to future of broker success

4