The firm has clocked up 35 acquisitions to date
Broker PIB Group has continued its acquisition streak by purchasing tenant referencing and specialist landlords and lettings insurance intermediary Barbon Insurance Group.
Working within the UK private rental market, Baron Insurance Group was formed in 2005, although the business can trace its origins back to 1992.
Its products are sold through three lettings brands – HomeLet, Let Alliance and Rentshield Direct.
For PIB Group, the acquisition will enable the broker to strengthen its existing let property portfolio; the company has earmarked the lettings sector as a resilient marketplace and believes this industry will offer significant growth opportunities in the next few years.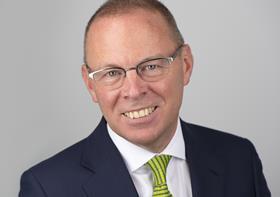 Speaking on the deal, Brendan McManus, PIB Group's chief executive, said: "I'm absolutely delighted to welcome to PIB Group another highly specialist business with an outstanding reputation in its sector.
"Our investment in Barbon represents an excellent strategic fit thanks to its consistent growth and multiple synergies, which will enhance our expertise in the lettings sector and complement PIB's overall retail proposition.
"I look forward to collaborating with our new colleagues to strengthen what is already the UK's leading insurance intermediary for the private rental sector."
Leadership changes
Alongside the acquisition, Barbon Insurance Group is also refreshing its leadership by appointing a new chief executive – current boss Martin Totty had signalled to the company's board that he planned to step down from his role at some point this year.
With this in mind, Andy Halstead has been given the green light to take over as chief executive with immediate effect.
This succession has been carefully planned as part of the next phase of Barbon's evolution, following its merger with Let Alliance 12 months ago, where Halstead previously worked as chief executive.
Halstead said: "I am very excited to lead Barbon and being part of PIB Group makes this prospect all the more exciting.
"I would like to thank Martin for all his support while we have been working hard together behind the scenes to prepare for this transition.
"As always, our customers and our team members will remain at the heart of everything we do as we look forward to collaborating with our new colleagues at PIB to develop a unique, full-service insurance offering."
Barbon's current chairman Alex Pietruska will remain in his role.
Buying Barbon marks PIB Group's 35th acquisition to date, following hot on the heels of WDB, Arlington Insurance Services and Erskine Murray Insurance Brokers, to name a few.