The purchase will boost the broker's headcount by 90 staff
Broker PIB Group racks up yet another acquisition this month by purchasing Leicester-based independent commercial broker Erskine Murray Insurance Brokers.
This news comes just two days after PIB Group announced it had bought London-based real estate broker Arlington Insurance Services.
For PIB Group, Erskine Murray's core lines of business – such as corporate and commercial, specialist SME, high net worth and private clients – will complement its existing offering.
The business, which has chartered status, also brings value-add services, like risk management, employee benefits and an in-house claims handling service, to the PIB Group table.
Erskine Murray was formed in 2012, however its history can be traced back 50 years. It has 90 employees across Leicester, Ellesmere Port, Houghton Regis and Wakes Colne, along with field-based account executives who have access to major insurers and niche markets – all staff will remain with the business following the completion of the deal.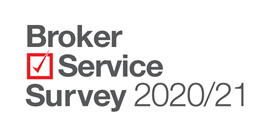 'Strong strategic fit'
Commenting on the acquisition, Brendan McManus, chief executive of PIB Group, said: "I'd like to give a very warm welcome to everyone at Erskine Murray, which is another fantastic business to be joining PIB Group.
"This represents a strong strategic fit thanks to a range of complementary attributes, including their core lines of business, focus on clients and excellent service and investment in people.
"While their geography will see our national footprint expand further, clients of Erskine Murray can continue to enjoy a professional, local and friendly service while accessing extra capability from the broader group offering.
"I look forward to seeing the business flourish further with PIB's investment and support."
Tom Bartleet, Erskine Murray's chief executive, added that the deal marks the firm's "next phase in our evolution and success".
He said: "I'm delighted that Erskine Murray has become part of PIB Group. Over the past few years, we have established a great business that I am immensely proud of and today marks the next phase in our evolution and success.
"With PIB's investment, we look forward to meeting the growing aspirations of our clients and colleagues by building upon our growth, skills and reputation to take our business to the next level."
In terms of headcount, Erskine Murray is PIB Group's largest acquisition to date this year – the group's total headcount now stands at 1,400 staff.