The deal aims to 'further cement' Axa's commitment to the SME and schemes market segments, says chief executive
Axa UK and Ireland has acquired the renewal rights to Ageas UK's commercial business for the initial consideration of £47.5m.
The deal, which forms part of the insurer's growth strategy, aims to strengthen its commitment to commercial business customers and broker partnerships, particularly in the SME and scheme market segments. This targets shopkeepers, property owners, offices, surgeries, homeworkers, tradespeople and professionals.
Meanwhile, shedding its commercial lines business means Ageas UK will be able to spend more time and investment growing its broker-led personal lines operation - a focus that Ageas UK chief executive Ant Middle calls the insurer's "heartland business".
Around 100 Ageas UK employees will move to Axa Commercial as part of a transfer of undertakings (protection of employment) process (TUPE), which the business hopes will help maintain relationships with Ageas UK's broker partners and customers. These employees will remain at Ageas' Gloucester-based office, where Axa UK will now lease some space.
Ageas UK will manage and provide an ongoing service across all commercial lines policies until they are underwritten by Axa Commercial at renewal – the transfer for this will begin in June 2022. The commercial business' back book, which consists of policies that are no longer sold, will remain with Ageas UK.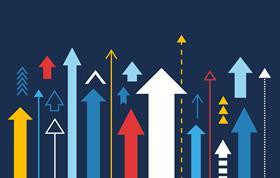 Both businesses have stated that they will work closely with brokers to ensure that positive customer outcomes continue to be delivered.
Important steps
Axa Commercial chief executive Jon Walker said: "This acquisition is a positive step in the growth of our commercial business and further cements our commitment to the SME and schemes market segments.
"I look forward to welcoming the new members of the Axa Commercial team and the additional underwriting and operational expertise they bring.
"Axa is committed to being a partner of choice for our customers, both by continuing to strengthen our business and by developing new propositions, designed to respond to customer needs."
Ant Middle, chief executive of Ageas UK, added: "The sale of our commercial lines business is an important step in our strategy to focus on growing our heartland of intermediated personal lines business, particularly where it's traded electronically.
"While we've modestly grown in commercial lines over the last couple of years, our focus is now elsewhere.
"I'm pleased that, through this deal, we've enabled continued employment for our people, who will transfer to Axa, an organisation well placed to support our people, brokers and their clients in the future management of this business.
"We're proud of the commercial lines expertise we have developed in this team and, in announcing this next step for Ageas in the UK, I would like to thank our people, brokers and suppliers for their invaluable support in building this business with us over the last few years."
Axa UK so far supports SME businesses through its digital offering.