The deal aims to support the broker's 'ambitious employee benefits growth strategy'
Aston Lark has acquired health insurance and employee benefits firm Healthwise Group.
Founded in 1993 and based in Dudley, West Midlands, Healthwise Group provides private medical insurance and other employee benefits solutions.
The business is led by managing director Bob Grindley and commercial director Paul Swanson.
The deal marks Aston Lark's second healthcare acquisition of 2022, after it purchased Phoenix Healthcare UK in January.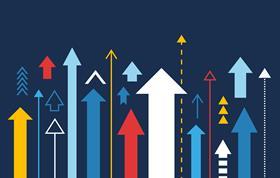 Aston Lark group chief executive Peter Blanc said: "We're delighted to welcome the Healthwise team to the group as we continue our ambitious employee benefits (EB) growth strategy.
"The last year has been transformational in the EB space and the addition of Healthwise will further allow us to broaden our offering to our personal and business clients."
Benefiting from the 'combined group facility'
Swanson explained that Healthwise Group has been approached by "many parties" interested in buying the business, but Aston Lark succeeded because the broker "stood out as a great future home" for Healthwise's clients.
He said: "[It offers] vast expertise across a wide range of insurance products, including all areas of employee benefits, whilst still providing a highly personal service, replicating our own business model.
"We can now support all our clients' insurance needs as part of the combined group facility."
Grindley added: "We're delighted to be joining Aston Lark and are excited by the prospect of expanding our operation in Dudley."