Acquisition strategies need 'a much more thoughtful model' than 'let's buy everything that moves' says chief executive
Insurance2025: In the next five years, mergers and acquisitions will continue to flourish and be a key feature of insurance broking. But to be effective there must be a "coherent strategy" when consolidating, no matter the businesses size, said Mike Bruce, chief executive of Global Risk Partners (GRP).
Bruce was speaking as part of Insurance Times's three-day virtual conference, Insurance2025, held on 20, 21 and 22 April 2021.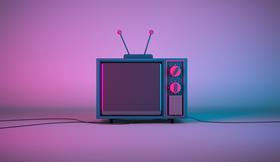 He told Insurance Times content director Saxon East that consolidation is "not just as simple as buying lots of businesses and looking to grow scale".
Rather there must be a "coherent strategy" around M&A, whether it is a small business purchasing a portfolio from a local competitor, or on a larger scale with a company acquiring another business.
"Historically, we always used to talk about well let's make 1+1=3," he continued.
"I think nowadays you need to be thinking a lot more cleverly than that, and it's almost a matter of 1+1=4.
"It's very easy to buy a business using someone else's money, typically, however it all comes down to the quality of the businesses that you are buying and why you are actually buying them.
"What can that business bring to you as the consolidator [and], more importantly, what can you as a consolidator give to the business that you are buying and their customers?
"So, it's a much broader model and a much more thoughtful model than just – 'hey we've got a war chest to do acquisitions, let's buy everything that moves.'"
Listing some of the factors GRP considers ahead of acquisitions, Bruce added: "We take a lot of time looking at businesses, looking at statements. Are there good growth opportunities from organic growth, are these sectors our partner insurers will want to support us in, what is their digital capability, what can we do with their data?"
Creating value
Last year, GRP made 18 acquisitions. Continuing its spending spree in 2021, the insurance broker has acquired Lawrence Fraser Brokers, J E Sills and Sons (Sills), Five Insurance Brokers, Marsh's UK Networks business and commercial lines broker Newstead.
Bruce noted: "If you are buying businesses at high multiples, you have to be able to do something with it otherwise you're creating low value for your shareholders.
"You ultimately have to create value for your customers and you need to create value for the insurer partners."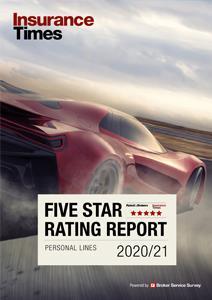 Bruce said that GRP's consolidation model, which empowers its hub businesses to leverage local and market relationships, has eased the transition job for smaller businesses that are looking for an exit.
However, the smaller number of £3m plus earnings before interest, taxes, depreciation, and amortisation (EBITDA) businesses means creating that hub platform for other brokers is a lot harder now than it was a few years ago.
He added: "Not all those businesses will ultimately want to sell or be sold, but at the bottom end, there are still a large number of businesses there that may be small but are perfectly formed and do have some great schemes.
"More importantly for us, what we find is those small businesses often have great customer connectivity, great customer loyalty, which comes through very strongly in our net promoter score that we've done the last couple of years."
To determine its net promoter score (NPS), GRP emailed over 80,000 commercial broking clients with the aim of better understanding how the group's brokers are performing in terms of client satisfaction.
The standard NPS score for GRP brokers is 58, which is categorised as 'excellent'.
Bruce concluded: "There's a whole number of adjacencies we're thinking about where once you've got a larger customer base, what else can we offer those customers to actually help them strengthen their business?
"There's a huge amount going on and I really don't see that changing over the next five to 10 years."