'Choice is the most important thing' for employees of the future, meaning 'exceptional digital tools' are needed
Insurance2025: Lloyd's and the London market has "a clear road ahead" for digitising processes where insurance firms are "over-dependent on face-to-face or paper-based processes" thanks to Covid-19 acting as a catalyst, said James Wright, head of digital platforms at insurer Beazley.
Wright was speaking to content director Saxon East during an on-demand session at Insurance Times's virtual conference Insurance2025 last month.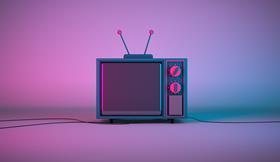 Speaking on how the pandemic has impacted the working culture at Lloyd's, Wright noted that "the industry, especially in London, has proven to itself that we don't all need to be in a small square mile to do business", despite the fact that increased homeworking has also created "some loss in terms of relationships and innovating new products".
Wright continued: "[The Covid-19 pandemic has] really highlighted where there [are] process issues or where we're over-dependent on face-to-face or paper-based processes.
"For those processes, now we've got a clear road ahead. [The pandemic has] just been a great catalyst."
Digital innovation around outdated operations will also assist with talent attraction and retention as working practices and tools are modernised for a post-pandemic world, Wright added.
"People are going to go back to London to some degree and we're going to see some of the good bits come back, but hopefully we're going to give our employees more choice, which is the key thing we're focused on now," Wright explained.
"Given the world we're in, we really want to attract the best talent and to attract the best talent post-pandemic, we think choice is the most important thing – choice of where you work, choice of when you work and choice of how you work. To do that, you need exceptional digital tools."
Accelerated attitude
Gareth Miller, principal consultant for financial services at Endava, agreed with Wright – he noted that the market's attitude around digitisation hasn't necessarily changed as a result of Covid-19, just its delivery timetable.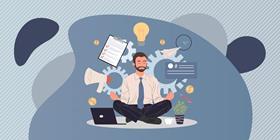 He said: "If you were in London, walking around Lloyd's and Leadenhall Market two years ago, you would have seen lots of people walking around doing deals, carrying folders of information.
"Suddenly, that couldn't happen, literally overnight [due to the pandemic]. That realisation has spurred things on.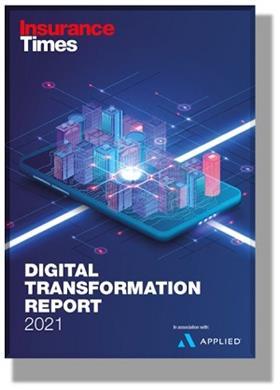 "We've seen things like underwriting work benches feature quite regularly and increasingly so. I just think it's a case of acceleration rather than change of attitude.
"The cultural change at Lloyd's has been telegraphed for a while now. [The market has its] digital initiatives on the go and [its] got some clearly stated ambitions in that space. I would be interested to see how the uptake of that idea has changed as a result of the pandemic.
"In many ways, when Lloyd's launched the initiative, it was just prior to the pandemic hitting and I think this may have given it the impetus to drive it forward."
Aside from employee boosting benefits, Miller also observed that some businesses may instead be turning to digitisation in order to create cost saving efficiencies, particularly if companies have been hard hit financially due to the pandemic.
He explained: "What has happened with the pandemic is [it became an] economic imperative to drive things like efficiency and better underwriting performance has sharpened. A lot of organisations are in a position where they've taken an economic hit and that needs to be examined."
Despite these clear pandemic-related drivers, Miller added that "a lot of technology change has been going on within the [insurance] sector [but] behind the scenes".