Newly hired account manager will play a 'key role' in expanding the group's presence in London, says chief executive
Credit insurance broker Xenia Broking Group has acquired the UK whole turnover trade credit and surety business of Tysers Insurance Brokers.
The transaction was completed yesterday (11 January 2022) and marks Xenia's fifth acquisition in the last nine months – it has made a total of eight purchases since its launch in 2019.
Previous deals include buying broker Peter Hill Credit and Financial Risks in December 2021, as well as Credit Insurance Alliance (Brokers) Limited (CIA) in April 2021.
This week's deal is also Xenia's second acquisition of a trade credit client portfolio from a general broker, following its purchase of specialist Lloyd's insurance broker Parker Norfolk and Partners (PNP) in November 2021.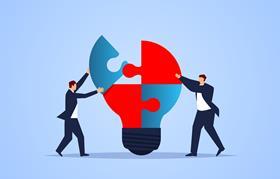 Tysers' client director Martyn Locke will transfer to Xenia alongside the client portfolio following a four-year tenure. For him, "ensuring a smooth transition for my clients is a key priority", he said.
Growing surety capability
Commenting on the acquisition, Xenia chief executive Tim Coles added: "2021 was an exciting and productive year for Xenia on the acquisition front and we are delighted to start 2022 by welcoming Martyn Locke to Xenia.
"In addition to gaining Martyn's experience and long-standing trade credit relationships, we look forward to [him] playing a key role in expanding our London presence, including in support of our financial and speciality division and supporting growth of our surety capability.
"We are pleased that Xenia's position as a market-leading specialist in trade credit has been recognised by Tysers in selection of the right home for Martyn and his portfolio of clients. We look forward to working closely with Tysers beyond this transaction."