Chief executive believes broker consolidation is 'a huge customer benefit' because it 'gives one-stop-shops to customers'
Endsleigh Insurance, the student and education sector specialist subsidiary of broker A-Plan, believes it still "brings something to the party" for new owner Howden, which bought A-Plan in March 2021, according to Alison Meckiffe, chief executive of Endsleigh.
Howden announced its intention to purchase A-Plan back in September 2020, however the deal didn't formally complete until March last year.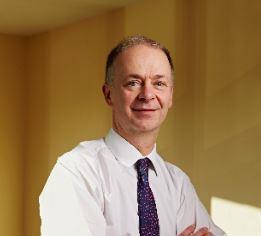 Since then, there has been "a period of getting to know our new family", Meckiffe said, as well as learning how the two firms could help each other to grow and prosper.
One way Howden and A-Plan are supporting each other is through extended distribution and reach – Howden has a global presence and operations within the London market, for example, while A-Plan is better known as a national retail broker within personal lines.
These differing areas of primary focus enables the businesses to plug each other's proposition gaps, which is where Endsleigh has been able to assist its new parent firm – particularly in terms of addressing the needs of not-for-profit organisations, one of Endsleigh's target customer segments.
Meckiffe told Insurance Times: "A great example is one of [Howden's] commercial clients is also a trustee of a charity and [the client] just asked their broking partner where they can get charity insurance from and Howden didn't have that in the past.
"So, Endsleigh brings something to the party as well, albeit we're that much smaller."
Alongside charities, Endsleigh is also focusing on servicing the needs of students and educational institutions – these three target customer groups form the basis of the broker's refreshed four-year strategy.
Big benefits
Meckiffe added that Howden is also helping Endsleigh, which operates independently within Howden Group, with capacity.
She explained: "Endsleigh remains a very UK-centric business, but what we see is a lot of our schools and even private universities have got insurance needs overseas.
"What we're exploring with Howden is [how] can we offer overseas insurances as well, which we wouldn't have had the licenses for before."
Meckiffe additionally believes the acquisition will bring more career opportunities for her staff. "[Howden is] a huge organisation and already some people within Endsleigh are interested to find out how this [can] help [their] career," she said.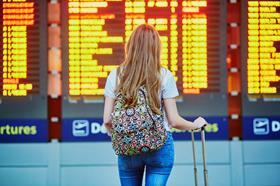 So far, Endsleigh is "definitely seeing [a] huge benefit from" joining Howden, Meckiffe noted.
One-stop-shop advantage
In 2021, broker consolidation was rife – despite the Covid-19 pandemic – and it swiftly became a key discussion point within the industry.
Meckiffe believes this trend has "a huge customer benefit" because "consolidation gives one-stop-shops to customers".
She said: "Even the way Endsleigh works with A-Plan, which was our direct owner until March [2021], we know that we've got a partner to pass [a] customer enquiry to if we can't service it and likewise. The customer service piece has to be a massive benefit."
She also believes broker consolidation can support "acquiring, retaining and promoting" talent.
"You can acquire really good talent," she noted. "For a lot of people looking at their careers, they want to be backed by a big organisation."
Lastly, she feels broker consolidation can be a positive in terms of maintaining insurer relationships too.
Meckiffe explained: "I think from an insurer perspective as well, you're looking at the distribution opportunity as a whole as opposed to having to have lots of relationships with lots and lots of different brokers.
"They can see the overall opportunity, but again broken down by the specialisms that a group can [offer]."