In his last quarterly trading statement as chief executive, Masojada describes the insurer as being in 'good shape'
Insurer Hiscox has made final or interim business interruption (BI) claim payments to 5,153 policyholders as of 30 September 2021, according to its quarter three trading update, published today (2 November 2021).
This total is a 60% increase on the number of BI claims it had paid as at 30 July 2021. Hiscox maintained that its group net Covid-19 loss estimate remains at $475m for 2020 and $17m for 2021's lockdowns.
"We have been working closely with customers and brokers in the UK to pay business interruption claims as quickly as possible," it said.
"Whilst claims frequency is higher than estimated, the severity is lower, resulting in business interruption claims in aggregate continuing to settle within the actuarial best estimate.
"The UK business interruption book has now been fully renewed with the appropriate pandemic exclusion terms. We have maintained continuous and transparent dialogue with our reinsurance panel throughout this period and the reinsurance recoveries are now being made."
Following the FCA's BI test case and the resulting impact on insurers' reputation, Hiscox confirmed that its has "resumed a UK brand campaign, including both outdoor advertising and a fully refreshed digital marketing strategy".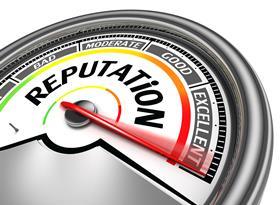 UK performance
Hiscox described its UK business as delivering "a resilient performance in the first nine months of the year", recording a 1.3% increase in gross written premium (GWP) to $619m, versus $565.2m for the same period in 2020.
Hiscox UK also added 34,000 customers to its book in the first nine months of 2021, "despite the fact that the fine art and specialty lines continued to be impacted by the effects of Covid-19 in the earlier part of the year and have not yet returned to pre-pandemic levels".
The insurer attributed its boost in customer numbers to "new schemes business and good customer retention rates".
In terms of commercial lines, Hiscox UK noted that it has "benefited from good growth driven by premium persistency and rate increases".
Across its core commercial lines book, Hiscox UK reported a 7.5% rate increase, "with material rate increases in five consecutive quarters and positive momentum being maintained". The strongest momentum here, Hiscox said, is in contingency, cyber and traditional professional indemnity lines.
"Rate impact is moderated in premium growth as we continue to take underwriting actions to further improve the quality of the book and increasingly focus on well rated smaller average premium business," it added.
In 'good shape'
Across the Hiscox group, GWP to 30 September 2021 amounted to $3,462.9m, compared to $3,262.4m for the same period last year.
Hiscox Retail reported a 5.9% improvement in GWP for the first nine months of 2021, moving from $1,659.2m last year to $1,756.4m at the end of September.
The insurer additionally noted a growth in digital partnerships and direct business in Hiscox Retail for this period and that the business' combined operating ratio is "progressing in line with expectations".
Hiscox London Market, meanwhile, recorded a 7.2% growth in GWP between Q3 2020 and 2021, moving from $839.6m to $900m – the insurer said the business is continuing "to perform well". Rate growth in this part of the group is "helped by double digit rate growth in 10 out of 17 lines, most notably in cyber".
"The strong performance in the third quarter was driven predominantly by our casualty and crisis management lines," it added.
Across the group, rate increases have also been seen in lines such as directors' and officers', general liability and major property.
Hiscox also noted that its London Market arm continues "to invest in our electronic trading platforms".
It said: "Our residential and commercial BindPlus and FloodPlus products all gained traction in the third quarter and we continue to look for new opportunities to access profitable business which may not otherwise be written in London."
Speaking on the results, Hiscox chief executive officer Bronek Masojada said: "Hiscox London Market and Re and ILS are performing strongly and we continue to benefit from excellent growth in our retail digital business.
"Our capital position is robust. As I make my last quarterly trading statement as [chief executive] of Hiscox, it is pleasing to see the business in such good shape."