Despite handing over the reins, Masojada confirms he won't be completely exiting the insurance market come January 2022
Incoming Hiscox chief executive Aki Hussain sees "opportunities everywhere" for the insurer moving forward – he plans on "making the most of" these opportunities to ensure Hiscox is "the leading player in the markets in which we operate in".
Last month, incumbent Hiscox boss Bronek Masojada confirmed that he would be retiring from the business at the end of the year, with chief financial officer Hussain earmarked to step into his shoes from January 2022.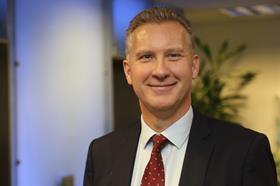 "I feel very lucky to be given the opportunity to follow on from Bronek and lead the business. I do see opportunities everywhere," Hussain told Insurance Times following the publication of Hiscox's half year financial results on 3 August 2021.
Although Masojada will remain at Hiscox for the rest of the year in a transition period, Hussain already has five years of Hiscox experience under his belt and is well versed in how the business operates.
He said: "Bronek and I have been working together for five years. I've been part of the leadership team, influencing the strategy and how we do things at Hiscox over the last few years."
With this in mind, he already has a few ideas of what his leadership priorities are likely to be, despite it still being "early days".
He explained: "We're operating in a market which is improving, we're seeing increasing digitisation across all of our businesses and we're investing in our digital platforms across our businesses to make sure we are the leading player in the markets in which we operate in.
"So, right now, I'd say the immediate priorities for the rest of 2021 and into 2022 is about focusing on the opportunities, making the most of it and serving our customers to the best of our ability."
Pinpointing these opportunity avenues, Hussain said he sees "opportunities in our specialty insurance business, which has come through a prolonged downturn, but has now picked up over the last few years and we've been going into that improving market and that momentum is continuing".
Plus, there is "a similar trend in our reinsurance segment as well and the results are starting to come through into our [profit and loss] as well".
Meanwhile, the opportunities in Hiscox's retail business have been "structural and long-standing for many years" – however, there have been "some gradual shifting trends over the last decade or so".
Hussain continued: "We've seen an increasing trend with consumers or businesses changing their pattern of behaviour in terms of how they buy insurance and increasingly being comfortable with buying the product online - we've been growing into that, building out our digital platforms.
"Opportunities [are] everywhere and we are looking forward to that."
Speaking on Hussain's appointment, Hiscox chairman Robert Childs said: "Appointing a new chief executive required us to articulate the qualities that matter to us - we wanted somebody who is a builder, with a founder's mentality and a vision for what could be achieved in the next stage of our journey. Somebody who has a breadth of experience and who will nurture the culture and values we hold dear.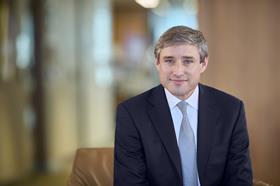 "I can confidently say we have found all of the qualities we were looking for in Aki.
"He has had an impressive career prior to Hiscox, which we benefit from immensely, and has both a knowledge of Hiscox and an existing influence on our strategy which is desirable as we go forward.
"I have no doubt that his clear thinking and drive will help us to realise the years of opportunity ahead, which at this stage in our journey, and bearing in mind the positive market conditions we now face, is precisely what we need."
Steering a digital future
Masojada, meanwhile, "won't be saying entirely goodbye to the insurance market" following his retirement from Hiscox in January, he told Insurance Times.
Since March 2018, he has been acting as chairman of Placing Platform Limited (PPL), the London market's electronic placing platform.
PPL enables brokers and insurers to quote, negotiate, bind and endorse business digitally across lines of business such as terrorism, marine, casualty and property.
Masojada expects his role with PPL "to extend to next year", which will "quite frankly, be enough of a focus".
He continued: "I have absolutely taken the decision to step away from full time executive responsibilities. I've been [chief executive] for over 20 years - that's a long, long time."
For Masojada, PPL's work has been vital during the Covid-19 lockdowns. "Without PPL, I think the London market would have struggled during lockdown last year," he added.
He acknowledged that the concept that all insurance work must be completed face-to-face in the London market has "gone out the window", however "we need to work as a market to go to a digital future".
"If I can play a role in that, then I'm very happy to continue to do so," he added.
Childs said he has "enjoyed working with [Masojada] immensely".
He continued: "He has made an outstanding contribution to the strategic development of Hiscox over the past three decades and he has also been a great champion of the industry - an unashamed reformer, not afraid to stick his head above the parapet to move us all forward."