The appointment is a strategic move to help modernise the business as an insurtech
Motorcycle cover provider MCE Insurance has appointed Leonard Labinjo to its board as finance director.
The hire was a result of the management team recognising the need to recruit a board level executive to manage finances as the business works to mature as an insurtech following a £3m investment into its digitisation process last year.
Labinjo brings 15 years of financial management experience to the senior management team.
His appointment is the second recent addition to the leadership team, following Paul Ormiston joining MCE Insurance as claims director in June.
'Insurance is changing'
While Labinjo will take full responsibility for MCE's finance function, it is the strategic advisory role that appealed to him most when approached about the position.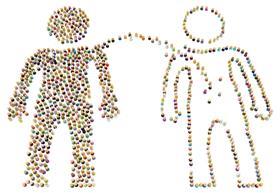 He said: "MCE has some fantastic corporate discipline and I saw a senior management team with a real vision and passion for fully modernising the business.
"Clearly good financial governance and strategic insight is needed to do this – and that's what excites me about this as a newly created role."
MCE Insurance's chief executive Julian Edwards added: "Insurance is changing.
"There's been so much talk in the industry about digitisation and the insurtech future – but I've seen little evidence of many businesses culturally taking that step and making it happen.
"Now we have taken that step, we have the technology to allow growth and diversification.
"Leonard's appointment is a critical piece of the jigsaw and I'm excited to have him joining the leadership team as we grow."