Anexo Group's executive chairman says the three-year agreement represents 'a major contribution to our growth strategy'
Specialist credit hire and legal services provider Anexo Group has signed a claims contract with UK motorcycle insurance broker MCE Insurance.
As part of the three-year deal, Anexo Group will provide post-accident claims services to all of MCE's non-fault insurance customers.
Julian Edwards, MCE's chief executive, said: "Our customer service is our biggest priority at MCE. Partnering with Anexo gives us access to seamless claims management, replacement vehicles and legal services for our customers.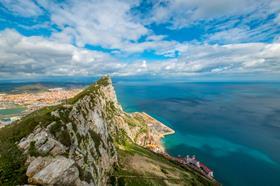 "This deal means we can focus our efforts on growing the broker business, knowing we have [a] scalable, first class claims handling service from a group of leading companies."
The deal follows motor insurer Sabre Insurance signing an agreement with MCE to become the exclusive underwriter of MCE's motorcycle policies.
Also this month, MCE's broking operation signed a deal with classic and specialist car broker Adrian Flux, transferring new business and renewals for private vehicles to the broker, while MCE's Gibraltar-based MGA entered administration on 19 November.
Source of new business
Under the terms of the agreement, Anexo Group will assume responsibility for dealing with claims from MCE customers who are victims of non-fault accidents.
Replacement motorcycles will be provided through Anexo's credit hire division, called Dams, and customers will be supported in their legal claims against the at-fault insurer by its legal services division, Bond Turner.
Where appropriate, claims will include personal injury, damage to possessions and equipment, as well as vehicle repair or replacement.
Alan Sellers, Anexo's executive chairman, said: "We are delighted to sign this significant agreement with MCE Insurance. We have a long track record of providing replacement vehicles and claims support to the motorcycle community and our motorcycle numbers have been growing, particularly due to the increasing volume of couriers on the road during the Covid pandemic.
"The agreement provides a substantial source of new business, in addition to the introductions we currently receive from our network of over 1,100 introducer garages. It represents a major contribution to our growth strategy as we work to expand our business and create value for all our shareholders."