The insurer has full control of pricing, meanwhile investment bank Peel Hunt predicts Sabre could reprice its new portfolio
Motor insurer, Sabre Insurance has signed a long-term agreement with motorcycle broker, MCE Insurance that will see it become the exclusive underwriter of the broker's motorcycle policies.
The insurer will be taking over the new business of MCE's in-house underwriter which is based in Gibraltar, and it will be integrating it with Sabre in the UK.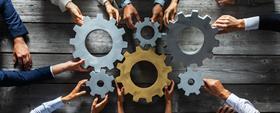 Overall MCE Insurance holds £45m in gross written premiums and a 15% market share in the UK motorcycle sector based on policy volumes of 195,000.
Meanwhile, Sabre will be entering a niche market complementing its existing non-standard motor book, there is no financial consideration in the agreement as the insurer will be taking over new business therefore it is not liable for the back book and has access to six to seven years of underwriting data.
This means that Sabre is integrating a significant book and writing it fully on its existing cost base. As there is no volume guarantee with MCE, Sabre has full control of pricing and can reprice the motorcycle book aligning it with its own margin criteria.
Sabre has no obligation to take on any employees from MCE's existing underwriting business.
Geoff Carter, Sabre's chief executive said: "I am delighted to announce our partnership with MCE Insurance today. Motorcycle Insurance is entirely consistent with our focus on engines and wheels, providing an exciting additional opportunity alongside our UK private motor business.
"The partnership will add significant data capabilities and allows us to retain our underwriting discipline whilst providing incremental earnings growth. We will provide a further update on our progress with MCE at full year results."
First significant steps
Investment bank, Peel Hunt estimates that Sabre will reprice the motorcycle portfolio to a combined ratio of 79-90%, therefore margins remain within the insurers targeted combined ratio range 70-80%. Following this, the motorcycle book could shrink initially.
Although, Peel Hunt believes that the motorcycle book will bounce back as the impact of the Covid-19 pandemic eases, and it will in turn contribute to the growth of its non-standard motor portfolio.
The analyst noted that it is "one of the first significant steps in Sabre's footprint expansion strategy and an attractive market entry at no major cost".
In the UK there are around four or five major motorcycle insurers in total.
Sabre will apply its disciplined approach to underwriting motorcycle insurance and expects gross written premium of more than £20m per annum and to generate a pre-tax profit contribution in the region of £3m to £5m on a fully earned, annualised basis.