The insurer's chief executive says the firm is 'all ears for any opportunities brokers might have'
Specialist motor insurer Sabre Insurance is "looking to expand our reach into some of the more niche areas of motor" in partnership with brokers – the firm's chief executive Geoff Carter says the business is "all ears for any opportunities brokers might have".
Currently, Sabre works with around 1,000 UK-based brokers.
Moving forward, however, Sabre is looking to branch out into new product lines that feature "engines and wheels that we don't currently insure" - for example motorbike insurance. Carter emphasises that the business is "definitely looking to do that with brokers".
Following the publication of Sabre's half year financial results in July, Carter tells Insurance Times: "We have a development pipeline going through to 2022. We're interested in anything that has engines or wheels and we're looking to expand our reach into some of the more niche areas of motor as we go forward - and we're definitely looking to do that with brokers.
"We think there might be some more interesting conversations to be had and we're all ears for any opportunities brokers might have."
Motorbike insurance is one area of consideration. Carter continues: "We don't do a lot of motorbike insurance – [it is a] product we're interested in understanding, so that would be an example of the type of thing we're looking at. There's no saying we'll do that, but we want to understand that market in more detail."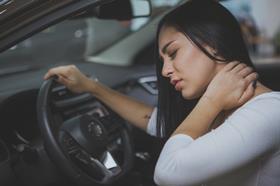 A 'messy' market
Although looking to develop Sabre's proposition, Carter still has a lot on his plate as the first deadline for the FCA's general insurance pricing reforms looms at the end of September and the Official Injury Claim (OIC) portal, created by the Motor Insurers' Bureau (MIB) and Ministry of Justice (MoJ) to process whiplash injury claims, continues its early implementation following its 31 May launch date.
"I can't think of any time in the last 25 years where there's been so much change all at the same time," he says.
"The changes just through the FCA's pricing review or just through the MoJ would have been massive. If you combine both of them together at pretty much the same time – and all the impacts of Covid – it's just an astonishing amount of change all together.
"From our point of view, we're steering quite a steady course through the middle. We're trying to optimise writing a sensible amount of volume, but most important looking after our margins and profitability.
"Our view is that rates will start to increase pretty heavily as we go towards the end of this year and into the start of next year and that's where we think [Sabre] will start to grow again."
In Carter's opinion, "the market is in quite a messy state" at the moment, he adds.
"We think the market is underpriced. We think there's going to be a quite significant price increase in private car. We're very focused on our strategy of writing for profit, not for volume – that's the key thing for us."
Fair value opportunity
Despite describing the FCA's fair value focus and pricing reforms as "a fairly fundamental change to the market", Carter is optimistic that the upcoming changes represent "quite an opportunity" for Sabre "because we've always priced in the way the FCA is now mandating".
He also feels that the incoming rules around reporting – effective from 1 October – are nothing Sabre "can't accommodate".
Carter explains: "The things that are coming up in September are more to do with reporting, which we are fine with. We have very flexible systems, [so there is] nothing that we can't accommodate.
"The real crunch kicks in at the end of the year, when [firms] need to stop pricing differentially between new business and renewal. We don't do it anyway. We haven't ever done it, so we don't really have any work to do there.
"We would expect to see new business prices going up and renewal prices either staying flat or coming down to equalise with new business pricing.
"We think that's quite an opportunity for us because we don't need to increase our prices because we've always priced in the way the FCA is now mandating."