However, the insurer's chief executive has 'cautious optimism' as the firm records portfolio growth of 2.8% between 2021's Q1 and 30 June
Sabre Insurance has reported a dip in its gross written premium (GWP) in the six months to 30 June 2021 – this stands at £78.2m compared to the insurer's 2020 half year figure of £86.9m.
The motor insurer has today (27 July 2021) published its 2021 half year financial results, revealing a profit before tax of £22.2m as at 30 June 2021, compared to £27.8m for the same period last year.
Profit after tax, meanwhile, reached £18m after the first six months of the year, versus the £22.5m figure that was recorded last year.
Sabre's chief financial officer Adam Westwood explained that the insurer's financial results have once again "been dominated by the impacts of continued varying levels of [pandemic-related] restrictions on individuals' ability to travel, manifesting in lower road use than 'normal', as well as a continued reduction in the number of driving tests taken and the number of new and used cars sold and purchased during the period".
Therefore, he identified two main resulting impacts for the business.
Firstly, that "lower daily traffic volume during H1 has driven lower claims frequency than in normal conditions, leading to strong current year claims experience" and secondly, that "pressure on premium income, due to both continued low levels of market premium (set against Sabre's matching of claims inflation in policy pricing) and a continued reduction in new drivers entering the market or new customers entering segments in which Sabre is more competitive through the purchase of new vehicles or other life events".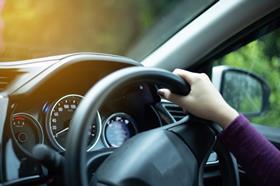 High quality underwriting
In 2021's first half, Sabre reported a combined operating ratio (COR) of 74.4%, compared to 71.7% for the same period last year. Looking forward, the insurer predicts that its full year COR will be in the 75% to 80% range.
Its expense ratio in the first six months of the year equated to 29.5%, versus 26.6% in 2020.
Sabre's net loss ratio, meanwhile, was 44.9% for the first half of the year, compared to 45.1% in 2020. It attributed this figure to "high quality underwriting and claims management, benefiting from low claims frequency during lockdown".
Taking a 'strong position'
Speaking on Sabre's results, chief executive Geoff Carter said: "At the half-year stage, our general mood is one of cautious optimism that the anticipated market strengthening and our own development efforts will support growth as we move through 2021 and into 2022.
"Reflecting on the past 16 months, we have seen a completely unprecedented temporary shift in market conditions, with a significant reduction in our addressable market and an unforeseen extension to the historically soft market conditions.
"Despite that, we have continued to apply our pricing discipline, maintained strong profitability and put ourselves in a very strong position to grow our business as the market returns to full strength and prices increase.
"We are continuing to increase rates ahead of the market to counter ongoing claims inflation and are continuing to price within our target combined operating ratio range.
"With some recent encouraging signs that competitors are beginning to recognise the building industry-wide pressures, our portfolio has grown modestly on a weekly basis and is now, at 30 June 2021, 2.8% greater than at the end of Q1 2021.
"We believe that there is an attempt to increase rates across the motor insurance market, as a reflection of the looming market-level margin squeeze as Covid-19 discounts unwind and ongoing claims inflation impacts profitability, while others have to react to the FCA pricing reforms.
"We would anticipate we will be a beneficiary of these market-level actions later in 2021 and into 2022.
"Quote volumes have been low through the various lockdowns. We expect these to recover as lockdown eases, although we have seen only modest evidence of this so far.
"There remains a significant backlog of driving tests and shortage of second-hand car stocks and as lockdown eases, we believe an increase in car sales and new drivers entering the market should give a further push to demand as the year progresses."