Both c-suite executives made £10,968.62 by disposing of shares
Sabre Insurance chief executive Geoff Carter and chief financial officer Adam Westwood have each sold 4,293 ordinary shares in the motor insurance business, according to private investor resource site London South East.
Last Thursday (1 July 2021), both c-suite executives sold their shares at an average price of 255.50p per share, equating to a total value of £10,968.62 each.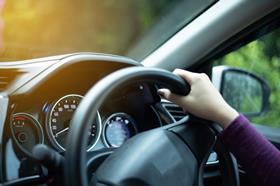 London South East reported that the duo had exercised available options over the shares granted to them as part of Sabre Insurance's Save As You Earn plan, which is available for all of the company's employees.
A Save As You Earn (SAYE) plan, also known as a savings-related share option plan or sharesave, is a tax-advantaged share plan that enables eligible employees of a company to be granted options to acquire shares – linked to three or five year savings contracts – in either the employer company or, in the case of a group plan, the holding company, explained law firm Pinsent Masons.
Once shares have vested within a SAYE scheme, employees are able to sell them if they wish.
On 2 July at 16.05 BST, Sabre Insurance shares were down 0.20% at 255.50p.
In May, the motor insurer said quarter one volumes were in line with its expectations and that volumes in April were higher than a year earlier.
However, gross written premium (GWP) fell to £46m in the four months to April compared to £54.6m a year earlier because the business was affected by low sales of new cars and depressed numbers of new drivers qualifying during the pandemic.