The motor insurance underwriter is confident that its disciplined underwriting strategy will consolidate its core strengths and allow for sustainable growth
Sabre Insurance Group's (Sabre) gross written premium (GWP) grew by 30% for the period between 1 January and 30 April 2022, according to its trading update.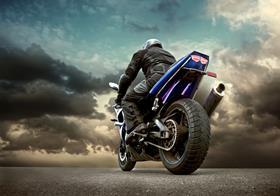 The update – published today (25 May 2022) – reported that the motor insurance underwriter's motor book was ahead of the equivalent period in 2021 at £47.8m. This was in-line with Sabre's expectation during the soft market.
The insurer has also written £12m of motorcycle business, which it said reinforced the outlook of around £20m of annual motorcycle premium, given seasonality.
Sabre's policy count is 327k for Q1 2022, including 45k motorcycle policies with MCE and Bennetts partnerships. The same period in 2021 saw 276k policies.
Meanwhile, its partnership with Taxis Freeway has brought in more than £2m in premium in taxi policies – Sabre has estimated a £16m increase in this figure by year end.
Geoff Carter, Sabre's chief executive, said: "2022 is shaping up to be the start of a more positive period for Sabre. Our expansions into the taxi and motorcycle markets have thus far promoted growth and we are confident this will continue as we work on development initiatives with our new partners.
"Whilst we have seen a modest reduction in policy count of motor book in recent weeks as we await a strong positive correction in market pricing and continue to push price to counter claim inflations, we expect that things will further improve as new drivers return to the market, car sales pick up and, most importantly, some competitors reflect the reality of extremely high claims inflation in pricing."
Sustainable growth
Sabre's statement explained that it was "encouraged" by the outlook for its business, especially with the addition of motorcycle and taxi lines that had diversified its portfolio.
The motor insurance underwriter is targeting an 80% or more combined operating ratio on all policies it writes, although it said that the current high levels of inflation will need to be considered in evaluating the expected costs of open claims. So far, inflation has impacted its private car volumes.
Claims inflation is estimated to be at least 10%.
There were also price increases of 12% for the year to the end of May which Sabre said was materially ahead of the market and reflective of its focus to maintain profitability over volume.
Carter said: "Given this, we expect to deliver good overall growth and COR around our long-term target.
"We are confident our disciplined pricing strategy in FY2021, which continues in 2022, will consolidate our core strengths whilst also allowing sustainable growth in new areas."