Ever increasing inflation is causing consumers to choose between putting food on the table or buying insurance - however, the industry is in a key position to adapt products to suit changing demands
The rising cost of living in the UK presents an opportunity for the insurance industry to engage in "experimentation" and be "bolder and braver in [its] customer engagement", according to insurance technology firm Guidewire Software.
Speaking exclusively to Insurance Times during a round-table last month (28 June 2022) that revealed the findings of Guidewire's latest white paper - entitled Are insurers moving with changing times and tastes? The 2022 state of the UK insurance customer attitudes study - the firm's director of product marketing for Europe, Middle East and Africa (EMEA), Rene Schoenauer, said: "It's not a surprise that the majority of consumer are worried about [the cost of living], with gas prices [and] energy bills going up, everything is getting more expensive. Nobody really knows where this inflation is going to end in the overall macroeconomic situation - it is really challenging."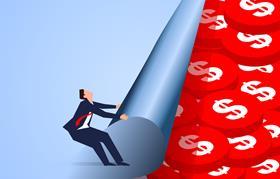 Guidewire's whitepaper is based on an annual survey commissioned by the software company - conducted by market research agency Censuswide, this year's project examined the consumer attitudes of 1,008 UK customers aged between 18 and 55, exploring how they felt towards insurers and general insurance products.
Regarding the current cost of living crisis, 16% of respondents said they were very likely to cut insurance spending to save money, compared to 31% who were somewhat likely to do this. Overall, 86% of respondents were worried about the cost of living.
Matthew Grant, partner at InsTech London, said: "People react quite emotionally when they see the costs coming in and they've got to make a choice between heating their house to get through the winter, eating or having insurance.
"They're going to cut insurance because, generally, if you haven't had a loss in the last couple of years, we're very bad at how we think about risk - people just tend to assume it's never going to happen."
Following these findings, the white paper reported: "Notwithstanding past and current economic uncertainties, insurers should seize upon 2022 as a time not for caution, but for more experimentation in creating and delivering services that bring them closer to customers.
"Insurers that are bolder and braver in their customer engagement will be those that are confident that their insurance technology platforms are stable, scalable and built for change."
The survey and white paper spanned several key themes, including rising inflation, customer communication and centricity, embedded insurance, new market competition and the overall reputation of the insurance industry.
Cutting insurance
Of the respondents that would cancel their insurance policies to mitigate inflation price pressures, 18% noted they would scrap travel insurance protection, while 16% said they would lose bicycle cover. A further 13% stated that they would cancel their pet insurance, compared to 11% of respondents who would remove cover for personal data.
However, Schoenauer is most concerned about the 17% of UK consumers who reported that they would cut home contents insurance, which includes cover for TVs, clothes and furniture.
"[Home contents] insurance is not mandatory and people are thinking about reducing their spend," he said.
Consumers cutting cover, however, presents an opportunity for insurers to better tailor their products, Schoenauer continued. This could include on-demand and short-term insurances for single items, as an example.
One further innovation example cited by Schoenauer was embedded insurance insurtech Trov. Retailers such as John Lewis also use embedded insurance alongside items they sell, such as laptops.
Grant, meanwhile, promoted Arma Karma - an insurtech targeting millennials - as a good example of innovation. The firm enables its policyholders to insure the top five items they care about in their contents cover, which is both cost effective and engaging for this demographic, he said.
Opportunities ahead
Grant added that he was interested to see how the reduction in insurance spending might play out. He questioned how sophisticated buyers might be in terms of their understanding of shopping around and deductibles and the resultant impact of these tactics on premiums.
He also queried whether making the insurance buying journey smoother through the use of technology, for example, would encourage consumers to buy more insurance.
For Schoenauer, there is also an opportunity to "simplify insurance language" for consumers.