The offering is designed to reflect changes to customers' lifestyles since the Covid-19 pandemic
High street retailer John Lewis has launched a new flexible home insurance product, giving consumers the choice to select what cover they need.
Designed to be jargon-free and easy to understand, the product has been created through a partnership with Digital Partners, a Munich Re company.
Existing John Lewis home insurance customers will be given the same or a better price when they renew, excluding those who have made a claim within the year or those who have add-on covers.
The new product includes cover to protect home products in transit after purchase as well as insures matching suites, such as sofas.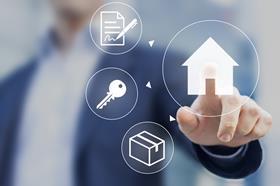 Ali Berryman, head of financial services at John Lewis, said: "Our lives have changed significantly over the last year and we know how frustrating it is to pay for something that doesn't suit the lives we're living today.
"This is why we've launched a more transparent home insurance, which gives customers the flexibility to choose the cover that meets their needs."
"With better choice and no additional fees, customers can ensure that as their lives change, so too can the protection they have on their home and belongings.
"We also believe in rewarding loyalty, which is why with our new product we'll make sure that when it comes to renew, [the price for current customers] will not be any higher than the price for new customers.
"We think we're doing something quite different and hope that customers will feel the same."
The innovation team at Sedgwick will manage claims handling around John Lewis' new product, while the Hood Group will look after customer service and queries in the UK. ICE InsureTech will provide the policy administration solution.