The company has partnered with ROCK Insurance Group to manage its new product, while AXA Partners will provide the underwriting
Tesco Bank has launched a new travel insurance product that includes Covid-19 cover as standard to help protect customers who test positive for the virus and may experience disruption on their trip.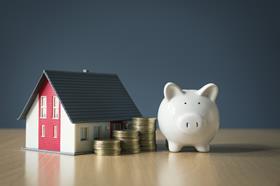 Tesco has partnered with ROCK Insurance Group to manage the scheme, while ROCK has selected AXA Partners to provide the underwriting, claims handling and medical assistance services.
There are three tiers of cover available, which can be tailored with add-ons and optional extras, but all policies come with core features, including cover for medical expenses, trip cancellation or delays, as well as lost or stolen baggage or money.
Two specialist products are available aimed at backpackers and customers aged over 80-years-old.
Mark Airey, Tesco Bank's commercial director of insurance, said: "We're proud to expand our award-winning insurance offering to Tesco shoppers with the addition of Tesco Bank travel insurance.
"We appreciate that the immediate outlook for travel remains uncertain, however the need for travel insurance is greater than ever – whether holidaying in the UK or abroad.
"Offering Covid-19 protection as standard helps to give customers peace of mind; they are protected should they test positive and they have to cancel or cut short their trip.
"With a range of cover levels available to Tesco shoppers, we're confident customers will find a policy that suits them and their holiday once travel at home and abroad is permitted."
In January, Tesco Bank announced its plans to underwrite its own home and motor insurance book.
Insurers' duty
Antony Martin, managing director at ROCK Insurance Group, said: "ROCK is providing Tesco Bank's customers with a wide range of travel insurance products and services that are available online or via a dedicated call centre, meaning that more people will be protected and have the confidence to travel as soon as restrictions have eased."
Paul Moloney, sales director at AXA Partners, added: "We're delighted to announce our new partnership with Tesco Bank to provide underwriting and other services for its new travel insurance proposition.
"It is our duty as insurers to safeguard customers' trust, implementing solutions that provide assurance and protect what matters.
"We very much look forward to providing Tesco Bank customers with quality travel insurance cover both now and when we are free of this pandemic."