The move also supports Ageas's recently announced business strategy to focus on its core business
Tesco Bank has completed its purchase of Ageas UK's 50.1% stake in Tesco Underwriting for £123m as part of a joint venture.
It includes the reimbursement of a £21m internal loan. It enables Tesco Bank to create an end-to-end insurance business that can help Tesco shoppers insure their cars and homes.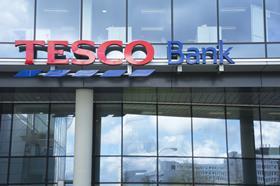 This move also supports Ageas's recently announced business strategy to focus on its core business and its broker and aggregator distribution channels.
Meanwhile, Steve Kingshott, chief executive at Tesco Underwriting has been appointed to the additional role of chief insurance officer at Tesco Bank. Kingshott will be joining the Tesco Bank's executive committee with immediate effect.
Gerry Mallon, Tesco Bank's chief executive, said: "Today's announcement underlines our commitment to the one million customers who trust us to protect their homes and cars. On their behalf we'll continue to focus on products that have a strong emphasis on value, helpful benefits and rewarding loyalty.
"We're also proud to warmly welcome over 350 new colleagues in Reigate, Newcastle, Eastleigh and Gloucester to Tesco Bank. Their focus on our customers, and doing the right thing, epitomises the best of Tesco's values."
Time is right
Speaking about the completion of this transaction, Ant Middle, Ageas UK's chief executive said: "The success of Tesco Underwriting over the last ten years is further evidence of our credentials and expertise for building strong partnerships and we are justifiably proud of the progress made by this business.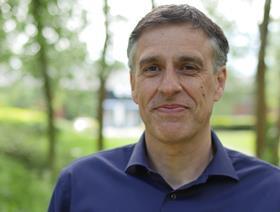 "Nevertheless, now is right time for us to hand over to Tesco Bank as we move our focus to building on our core strengths in our heartland of personal lines insurance through the broker and aggregator channels."
Middle said that Ageas wishes Tesco Bank "every success in further enhancing its insurance proposition".
The investment underlines Tesco Bank's strategy of focusing on propositions which better meet the needs of Tesco shoppers, as well as building on the insurance offering customers already benefit from as part of the wider Tesco family, such being a Clubcard member.
Tesco's focus on value and rewarding loyalty will allow it to respond positively to the implementation of new general insurance pricing practices following the FCA's General Pricing Practices report.
The acquisition of Tesco Underwriting was originally announced on 14 October 2020, the purchase was funded from Tesco Bank's cash reserves.
Tesco Underwriting was founded in 2010, it provided underwriting for Tesco Bank-branded car and home insurance policies.
Earlier this year, Tesco Bank also announced that all its new and renewing car and home insurance policies will be underwritten by Tesco Underwriting from 1 August 2021.
This will replace the external panel of six insurers that Tesco Bank currently use, alongside Tesco Underwriting to manage its car and home book.
Mallon added: "I'd also like to thank Ageas for their partnership and expertise over the last ten years, during which time we have grown Tesco Underwriting together."