The insurer's chief executive says there is a 'pressing need' to recognise the market-wide pressures and uncertainty in the motor arena
Insurer Ageas has today (11 August 2021) reported a strong net result and an overall core operating ratio (COR) improvement to 96% for the first six months of 2021 - the business said this was driven by a lower frequency of motor claims in the first half of the year.
The insurer's COR was recorded as 97.8% for the first half of 2020.
Ageas attributed its improved COR partly to pandemic lockdown restrictions at the start of the year meaning less vehicles were on the road, leading to a reduction in accidents - however the insurer also acknowledged that the frequency of motor claims increased in 2021's quarter two as lockdown restrictions were lifted.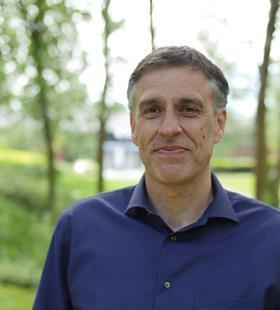 The business' gross written premium (GWP) for motor was lower this year in H1, reaching £332.4m compared to £369m at the end of H1 last year - Ageas put this down to a reduction on the average policy premium compared with last year, reflecting the current competitive trading conditions.
Overall, gross income was £592.7m in H1 2021, versus £603.8m during the same half of the year in 2020.
Ant Middle, Ageas UK's chief executive, said: "These strong results support our strategy to invest in our stand-out capabilities.
"Our focus on doubling down on our heartland of personal lines is starting to gather momentum, with important new broker distribution agreements, alongside the continuous improvement of our technical engine room, fuelling our competitive position."
Ageas' focus includes e-traded business, which it aims to do via brokers and aggregators.
For example, the insurer has launched its home insurance product on three major UK comparison sites – MoneySuperMarket, Go Compare and Confused.com. This supports its strategic focus.
Middle added: "Looking ahead, there is a pressing need to recognise the market-wide pressures and uncertainty in the motor market."
Ageas joined Sainsbury's panel of personal motor insurers earlier this month.
Plotting an exciting future path
Meanwhile, household GWP grew through both intermediated channels and direct business.
In H1 2021, Ageas' household book reported a GWP of £154.1m, up from £148.8m in H1 2020.
Commercial lines GWP also saw growth, thanks to new deals the insurer secured through its intermediated channel. This was £106.1m in H1 of 2021, compared to £86.1m in the first half of 2020.
Middle said: "We have retained our underwriting discipline in what has been a unique and challenging trading environment.
"We will continue with this diligent approach as we manage inflation and an unprecedented range of other factors for the remainder of 2021 and in our preparations for 2022."
Ageas' customer net promoter score (NPS) continued to perform strongly too, with a half year year score of plus 45.2 - up from H1 2020's score of plus 43.3.
Feedback from customers showed they continue to be reassured Ageas is there for them.
Middle added: "I am particularly pleased with the response of our people and our broker partners over the last few months. This high-quality collaboration and relentless energy provide real confidence that we are plotting an exciting path for the future."