However, prices could creep up again due to 'the easing of lockdown rules, UK summer staycations and other changed driving patterns', says Willis Towers Watson consulting lead
Comprehensive car insurance premiums have fallen by £97 (16%) since the third quarter of 2020 – this is the biggest annual drop since 2014, according to the latest Confused.com Car Insurance Price Index, in association with Willis Towers Watson (WTW).
UK motorists are now paying £514 on average for insurance, meaning that prices have fallen for six out of the last seven quarters. The rate of decline, however, slowed between July and September compared to the first half of 2021.
Premiums are therefore the cheapest they have been since mid-2015, after falling by an additional 2% (£8) in Q3 of this year.
Stephen Jones, UK property and casualty consulting lead at WTW, explained that this downward trend has been driven primarily by lower exposures and claims because of the Covid-19 pandemic.
However, he continued: "The rate at which prices are falling has slowed in the last three months, explained in part by the increased number of commuters returning to driving since the easing of lockdown rules, UK summer staycations and other changed driving patterns.
"Any trends here need to be balanced against the expectations around any rate changes, which will be required to fulfil the FCA's price walking ban."
Pricing walking ban impact
West central London remains the most expensive place in the UK to buy car insurance, with drivers paying £977 on average. Whereas drivers in Llandrindod Wells in Wales pay the least – an average of £307 a year.
Male drivers aged 51 to 55 benefited from the greatest price drop in their car insurance compared to other age groups, seeing a quarterly decrease of just over 2% between 2021's Q2 and Q3, reducing the group's annual premiums to £429.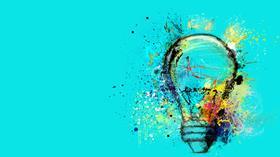 Jones added: "The FCA's price walking ban from 1 January 2022 has received significant senior management attention during 2021 and consumed significant amounts of insurers' pricing resources. The pricing impacts of these efforts will emerge in the months ahead.
"Together with the widespread supply chain issues affecting many industries, including automotive repairs, the outlook on pricing for 2022 is extremely uncertain."
Louise O'Shea, chief executive of Confused.com, said: "It's likely that prices could start to creep up as people return to work and people are spending more time travelling on the road, which all means the risk of accidents is a lot higher.
"We're already starting to see this in some areas of the UK. This will mean that the overall price of insurance will increase, which means the cost of renewal will too.
"From January, there will be some important changes to the way insurers are pricing customers and the concern is that customers will accept a flat or slightly lower price and simply choose to renew.
"But the current savings on offer show that insurers are willing to give consumers a better deal and even if the market changes, this pattern will likely remain."