Insurance premiums 'could be reduced' if new technology succeeds in cutting down the amount of accidents on UK roads, says aggregator Confused
New European Union (EU) speed limiter technology called the Intelligent Speed Assistance system (ISA), which is set to be installed in new cars sold in the UK, could affect insurance premiums, according to aggregator website Confused.com.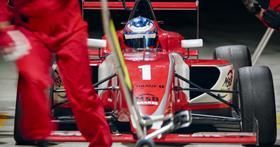 Confused.com has warned that insurance premiums "could be reduced" if new speed limiters are found to dramatically cut down the number of accidents on the road.
ISA's will be mandatory in all new cars from 2022 despite the UK leaving the EU. The top speed that can be reached legally on UK roads is 70mph.
These speed limiters prevent a car from travelling over a certain speed, alerting the driver if they exceed this. Unlike cruise control, it doesn't maintain a set speed.
It follows the European Transport Safety Council (ETSC) reporting that 26, 000 road deaths happen in Europe every year, and speed being one of the reasons.
Fewer claims, lower premiums
The car speed limiter uses either a video or a GPS-linked system to detect speed signs and alert drivers of the speed limit.
The system does not involve the car's braking system, instead after a series of alerts, if the driver does not apply the brakes, the vehicle reduces power to the engine.The car will then naturally slow down to the new speed limit. Automatic detection of pedestrians and cyclists was also approved alongside the ISA.
For some classes of vehicles and in some jurisdictions, they are a statutory requirement. Otherwise, the car manufacturer can provide a non-statutory system which may be fixed or programmable by the driver.
In a statement published on Confused.com's website said: "The ETSC believes that the technology could reduce road collisions by 30% and deaths by 20%.
"If those forecasts prove accurate, then as well as making the roads safer there should be fewer car insurance claims. Fewer claims could see premiums fall. After all, insurers base their premiums on risk.
"And if there's a lower risk of a claim being made, the cost of insuring your driving could be reduced."
Although not yet confirmed, the UK is likely to adopt speed limiters for new car sales from the EU.
Besides the life-saving potential of speed limiter technology, fuel efficiency and CO2 emissions could improve.
The new automatic detection software also spots walkers, cyclists and vulnerable road users.
With the new software in place, people may feel safer and be more likely to walk or cycle.
In 2012, the RAC said insurance prices for the new Skoda Rapid MG6 had "dropped significantly" after becoming the first model to fit a speed limiter in its vehicle.
Many Ford car models already use the ISA system, as do Mercedes-Benz, Peugeot, Citroen and Renault cars.