UK general insurance delivered the highest sales in a decade according to Aviva boss, Blanc
Aviva is targeting a full-year 94% combined ratio in general insurance – but expects earnings to be hit by the soft motor market.
The insurer, which today revealed a £4bn shareholder returns plan, said in its half-year results brief that commercial lines had excellent opportunities due to strong broker partnerships and a good rating outlook.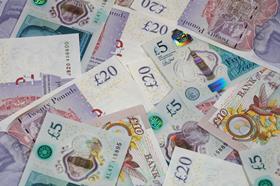 However, on personal lines, Aviva said: "In personal lines, lower pricing and claims have somewhat offset each other but the softer rate environment in motor in the UK, Ireland and Canada will increasingly impact earnings.
"Weather conditions have been benign in the first half of the year, and whilst we have experienced adverse weather conditions in July, including floods in the UK and hail storms in Canada, we expect the Group COR to be below 94% for the full year."
Key strategic advantage
Aviva's group chief executive Amanda Blanc was keen to trumpet the insurer's strong sales in the UK.
She said: "The breadth of Aviva, across life insurance and general insurance, is a key strategic advantage and has driven a 17% increase in operating profit to £725m.
"We also delivered some of our best ever sales figures in the first six months. In UK general insurance (GI) we delivered our highest sales in a decade."
Gross written profit (GWP) GI was up 6% at £4.4bn, compared to £4.1bn last year.
Aviva continues to focus on reducing controllable costs which are down 2%, but it is on track to deliver its £300m savings target in 2022 while focussing on achieving top quartile efficiency in all its businesses.