Aviva's chief distribution officer says 'being close to the regional broking market is key' to what the insurer does
UK brokers are turning to collaboration to tackle capacity issues and navigate the commercial insurance hard market, according to Aviva's latest Broker Barometer research.
The insurer surveyed 220 UK brokers in July 2021 about the current trading environment and how this could change in the future. It found that collaboration was seen as a key tactic to address a lack of capacity in the market, with 46% of regional brokers, 38% of national brokers and 33% of local brokers identifying this approach.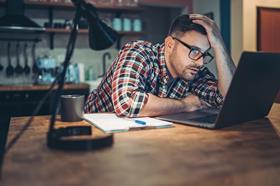 New customer markets, for example financial services, were also used by brokers to navigate trading within the commercial insurance hard market. Just over a third (35%) of brokers said they had worked with other brokers or created networks around these market opportunities.
Gareth Hemming, chief distribution officer at Aviva, told Insurance Times: "This particular section of the report is a lot more micro in terms of looking at brokers views around the trading environment and how they have found it over the last 18 months, plus what they think it's going to be like.
"Being close to the regional market is really key to what we do."
Since starting his new role in April 2021 and getting to know Aviva's broker partners, Hemming said the findings in the insurer's Broker Barometer research echoed issues that brokers have been raising directly with Aviva, which he deemed reassuring.
"There's quite a lot of optimism, recognition that the hard market is going to be there for a little while and therefore the need for early engagement from us and brokers is really key," he said.
Aviva published its Broker Barometer report last week, revealing that 65% of brokers believe that prolonged homeworking has had a negative impact on their wellbeing.
Hard market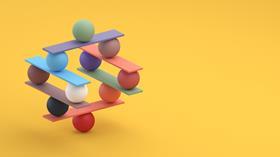 Aviva's research depicts an acceptance from brokers that hard market conditions could be likely to continue for 15 months on average.
For example, 38% of brokers predicted that the hard market could last between 12 and 18 months.
Meanwhile, only 4% of brokers reported they "were not seeing the issues typically found in a hard market".
Hemming continued: "The hard market conditions we are seeing across commercial insurance have made for a really tough trading environment for brokers and are likely to continue for some time.
"It is no surprise that brokers have found new ways to work around these conditions - as they have during the past 18 months of the pandemic.
"Our key focus has been to work with our broker partners to support them in doing so and to remain buoyant with varied trading conditions."
The research also revealed that brokers have showed adaptability in their response to the hard market, with 88% diversifying into alternative sectors and customer groups.
Brokers said new customer markets included financial services (25%), real estate (22%), the public sector (21%) and transport and distribution (21%).
The move to targeting financial services customers was driven by national (32%) and regional brokers (30%), while local brokers focused on real estate - around 21% of these businesses reported a shift in focus to property insurance.
Reduced capacity
According to Aviva's findings, brokers worked proactively to support clients to counter the effects of reduced market capacity. For example, early client engagement, the proactive use of data and delivering risk management advice were all reported by 30% of brokers as a way to tackle a lack of capacity.
National brokers, in particular, were more likely to engage clients early on to address a lack of capacity (46%).
Meanwhile, regional and local brokers favoured risk management advice or proactive data use, with 36% of both demographics citing these approaches.
Hemming said: "We have delivered a wealth of content to help brokers work proactively around the reduction in capacity. This ranges from risk management guidance on our Aviva Risk Management Solutions site, to publishing a library of loss prevention standards that address a range of risks, from Covid-19 to protecting your people, property and business."
Aviva has developed a Commercial Intelligence Tool (CIT) too, which brings its data together with open databases, artificial intelligence and input from its data scientists. This strives to create a tailored, personalised view of customers, which allows brokers to deepen their understanding and build long-term relationships.
CIT also aims to help customers make informed decisions about their level of cover and to identify any gaps that may exist. Brokers can access this information at half year review, renewal, or any other time they choose.
"We will continue to develop these services so that brokers can keep supporting long-standing customers, as well as new customers in new sectors, helping British businesses as the UK continues to open up," Hemming continued.
During the various coronavirus lockdowns, Aviva also developed a range of loss prevention standards and risk management guidance too, which is available on the Aviva Risk Management Solutions site.