In particular, 72% of regional brokers felt that prolonged homeworking had a negative impact on wellbeing
More than half (65%) of brokers feel that prolonged homeworking has had a negative impact on their wellbeing, according to research by insurer Aviva.
The research, which surveyed 220 brokers across the UK in July 2021, found that extended periods of working outside the office environment had impacted the way brokers want to work going forward, with an emphasis on the impact on wellbeing from prolonged remote working.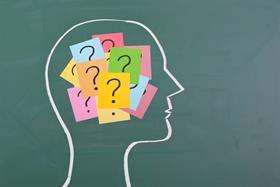 This was particularly felt by regional brokers - 72% agreed that their wellbeing or mental health had been negatively impacted as a result of extended homeworking.
The research further revealed that 56% of the brokers polled want a balance between working at home and in the office.
Gareth Hemming, Aviva's chief distribution officer, said: "As British businesses get back to more normal trading conditions, it is good to see economic optimism building in the broker community.
"There is an understandable note of caution though as there will be a number of challenges to deal with while businesses adjust to new and evolving risks.
"A key element for brokers in this new environment will be to continue to provide the high levels of service and risk advice that they have delivered throughout the pandemic.
"This will require dedicated time to plan so that they can still meet in person and build their relationships with customers, while perhaps reducing travel for internal meetings."
Communication woes
Several factors have impacted brokers' wellbeing while homeworking, according to the research findings - the most significant factor was "difficulties communicating via remote channels", which was reported by 27% of brokers.
This was a particular issue for regional brokers, with 36% saying that they struggled with this.
For local brokers, the largest issue with prolonged homeworking was difficulties in administering policies remotely (28%). National brokers reported struggles with isolation or removal from their colleagues as their biggest concern (40%).
When asked how they want to split their time between home or office working in future, 56% of overall brokers reported that they wanted to spend half of their time or more working from home.
This sentiment was especially high for national brokers at 72%, while 58% of regional brokers expressed the same preference.
But it was local brokers that bucked the trend with just over half (52%) who preferred a return to the office most, if not all, of the time.
Re-adjusting to trading environment
Meanwhile, 43% of brokers expect to see their business grow in H2 of 2021, with only 28% of broker respondents anticipating a decline.
National and local brokers appear the most optimistic about future trading growth in the second half of the year (50% and 48% respectively), while regional brokers showed less optimism - only 26% expect growth during the remainder of 2021, while 42% expected a decline in their business.
Hemming continued: "I am confident that by working closely with brokers, we can support British businesses as they look to benefit from the growth opportunities in the market."
"The pandemic has impacted people in many ways and there have been challenges for brokers as they have juggled remote working with supporting their customers' needs. As the UK reopens from Covid-19 restrictions, brokers will need time to adjust to this trading environment."