The new solution aims to help home insurers better assess risk
A new data solution from LexisNexis is set to support the home insurance market following the FCA's pricing reform.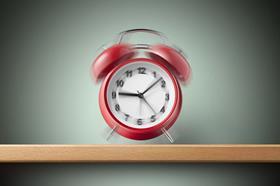 It does this by allowing insurance providers to build a very detailed picture of risk for new business and renewal pricing, as well as helping to ensure products are suited to customers' needs.
The solution, LexisNexis Property Insights, also strives to reduce insurers' reliance on customers to fill gaps in knowledge about their properties.
LexisNexis Property Insights claims to be one of the first property data enrichment solutions to combine multiple predictive elements for an individual address - it uses a choice of 27 property characteristics from Outra, a predictive data science business.
LexisNexis believes these data points are more extensive that the information traditionally used or requested in the quote process.
Neill Slane, senior vertical market manager, UK and Ireland at LexisNexis Risk Solutions, said: "Access to a detailed, 360 degree view of risk through Informed Quotes, [the company's real-time data enrichment platform at point of quote], can give insurance providers the power to deliver on competitive pricing and good customer service expectations and help demonstrate to the FCA the steps they are taking to build the most informed view of the risk.
"Thanks to our new agreement with Outra, insurance providers can use Property Insights for granular data on property characteristics, in addition to other data sets already in use, like perils, to gain a deeper understanding of the risk."
Competitive market benefits
The data available from Property Insights can be used at the point of quote through the LexisNexis Informed Quotes platform, which connects to all major software houses. Providing a single point of access, this aims to help insurance providers speed up the quoting process and reduce referrals.
Property Insights' data can also be used to pre-populate application forms - for example, filling in the rebuild cost and year built - saving consumers time while helping to ensure accurate and competitive quotations.
Giles Mackay, Outra's chief executive, said: "This new agreement with LexisNexis Risk Solutions will help insurance providers leverage the power of our comprehensive set of property characteristics data for the first time through Informed Quotes.
"We are delighted that through this new relationship we can provide the data that helps to power Property Insights – a timely new solution for the home insurance market."
Slane added: "The availability of this level of detailed, verified data can help insurance providers differentiate their offerings to customer segments and deliver more personalised quotes.
"In addition, improved risk assessment of the property helps to speed up the quote process for homeowners, improve loss ratios and profitably grow portfolios.
"This can be hugely beneficial in a competitive market where insurance providers cannot take loyalty for granted and where pricing is coming under much greater regulatory scrutiny."