The professional services firm also believes insurers will need to increasingly focus on environmental, social and governance factors
The UK home and motor insurance markets are predicted to be loss-making in 2022, despite having a profitable end to 2021, according to new analysis from professional services firm EY.
In the motor market, for example, EY believes that UK motor insurers should achieve a net combined ratio (NCR) of 97% - an improvement from its June 2021 forecast of 103.7% thanks to ongoing low claims levels due to pandemic-influenced driving patterns.
However, the professional services firm predicted that UK motor insurers' NCR in 2022 will be a loss-making 112%, as claims costs are expected to climb by 25%. Other factors hitting profitability in this line of business include underlying inflation, premium rate falls and the costs associated with the FCA's pricing rules update, which is effective from 1 January 2022.
For UK home insurers, EY's analysis puts 2021's NCR at 99.4% - a worsening from 2020's 97.6%. This trajectory continues into 2022, EY predicted, with home insurers expected to end 2022 with a NCR of 101.6%.
Tony Sault, UK general insurance leader at EY, said: "While the home insurance sector is set to be profitable this year, it is likely [to be] short term and high inflation will be a drag on profitability levels into 2022.
"The costs associated with the regulator's pricing reforms will also add to the sector's financial challenges as [it looks] to overhaul pricing models.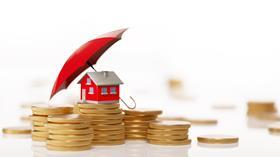 "However, premium rates are expected to remain fairly flat over 2022 and the established players are likely to sacrifice profit in the short term to protect their market share."
Motor premium drop
EY further believes that motor insurance premiums are set to fall 7% by the end of 2021, making motor cover £33 cheaper per policy on average compared to 2020. This means that premium rates this year will be the lowest they have been since 2015.
Driving this trend is changed car usage patterns due to national lockdowns and homeworking, the introduction of the Official Injury Claim portal in May for whiplash claims and the fact that insurers are seeking to defend their market share and retain customers ahead of the FCA's pricing reform.
Home claims volumes fall
In terms of the UK home insurance market, EY predicts that claims volumes in 2022 will continue in a downwards trajectory, with weather claim volumes dipping 0.6% between 2021 and 2022.
This year so far, EY's analysis found that home insurance claims levels have remained low, although higher than the volumes recorded in 2020.
The professional services firm noted that although the UK's lockdowns, the move to hybrid working models and increased homeworking mean that theft claims have decreased, accidental damage claims have grown instead.
Home insurance premiums, meanwhile, are expected to be 1.5% higher in H2 2021 compared to 2020, as insurers respond to inflationary pressures. However, EY predicts premiums for this line of business will be flat in 2022 due to the FCA's incoming pricing changes.
The firm thinks insurers are "likely to forgo some profit to retain market share".
Claims inflation in the home insurance market is also predicted to "pick up dramatically" in 2021 and the first half of 2022 because of ongoing supply chain, energy and workforce challenges.
Rodney Bonnard, UK insurance leader at EY, added: "There is certainly a lot for the home and motor insurance industries to contend with and overcome if they are to achieve profitability over the coming years.
"Important issues to get on top of increasingly include environmental, social and governance (ESG), which is in the spotlight now amid COP26.
"Insurers have a vital role to play to counter climate change both internally and as the major players in the flow of green capital."
Click here to take part - all brokers that take part will receive an executive summary of the full report and be entered into a prize draw to win £250 John Lewis vouchers