Different pricing strategies at play will bode for an 'interesting few months' for the UK motor insurance market, says pricing expert
Following the FCA's new pricing rules coming into effect from 1 January 2022, the direction of travel for the cost of car insurance may be about to change after premiums plummeted due to stricter Covid-19 restrictions, according to market research firm Consumer Intelligence.
Its latest data, published today (12 January 2022) showed that the average annual motor premium in the UK is now £782, following a decrease of 0.6% between August and November 2021.
Some UK regions are beginning to see premiums increase for the first time in over a year, however. For example, Scotland (1.8%), the east midlands (0.6%), the Eastern region (0.6%) and Wales (0.2%) all saw the cost of car insurance rise between August and November last year.
London drivers continue to be the most expensive to insure thanks to an annual average premium of £1,261. The north west ranks as the second most expensive region for motor premiums (£1,104). The south west remains the cheapest UK region (£468).
Telematics firms, meanwhile, provide 28% of the five cheapest insurance quotes – the highest figure ever recorded by Consumer Intelligence.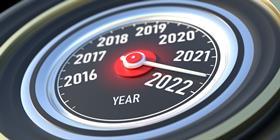 Prices among age groups have also diverged.
'Strategies in play'
Harriet Devonald, insurance pricing expert and product manager at Consumer Intelligence, said: "It's a complicated market and we're seeing a lot of different strategies in play.
"Ahead of 1 January, we saw some insurers being aggressive, perhaps chasing volume ahead of [the general insurance pricing practices coming into effect], but I wouldn't say anyone appeared to go 'all-out' on that tactic.
"Others are conspicuously subdued and steady in their competitive performance, doing the bare minimum to keep up with the market and maintain at least a solid baseline of competitive presence.
"We see this with some of the bigger players - likely with larger back books. Perhaps they've been investing in maintaining those back books at [reform]-ready rates.
"However, other brands seem to have been focused on the product side when it comes to new business, rolling out tiered products.
"It all bodes for an interesting few months ahead in the UK motor insurance market."