Ian Hughes, Consumer Intelligence's chief executive, is set to explore the shifting customer landscape at Insurance 2025
Changing consumer habits could spell the end of price comparison sites.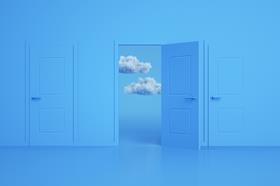 This is what Ian Hughes, chief executive at Consumer Intelligence, will be exploring in a presentation entitled How to Benefit from the Changing Consumer Landscape in 2025 and Beyond at Insurance2025 tomorrow (16 June 2022).
The customer landscape has evolved over the last few years during the Covid-19 pandemic –working models shifted from the office to home and then subsequently to hybrid working.
Consumer desires have also transformed as players such as Amazon on-demand services – insurance has had to shift gears to meet expectations.
The cost-of-living crisis has placed further pressure on consumers and risks have also shifted.
Hughes will be taking a look back at the predictions he made pre-pandemic, during a previous Insurance2025 event. He will be comparing and contrasting these developments and how changes have become fundamental to what is expected from insurance in the modern day.
He will also question whether these changes might mean the end of price comparison sites. Furthermore, where would this leave brokers? Would customers begin coming directly to them, or to insurers?
Who will be the winners in this new landscape and who will be the losers?
For more information on attending Insurance2025 – part of BrokerFest2022 – click here. Brokers are able to attend the conference for free.