Prices have jumped by more than £100 in the first days of 2022
The cost of motor insurance has risen by more than £100 so far this year due to insurers looking to claw back lost profits following the FCA's new regulatory pricing reform, which came into force on 1 January 2022, according to The Mirror.
The newspaper reported that a fictional motor insurance quote for a 35-year-old driving a Vauxhall Corsa on 31 December 2021 was £628 per year from Hastings Direct's telematics arm YouDrive, however this jumped to £728.95 on New Years Day.
Meanwhile More Than quoted £820 for the fictional policy on 31 December 2021 and £989 on 1 January 2022.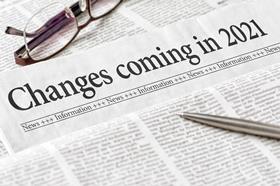 The regulator's pricing reform, which resulted from a market study report it published in September 2020, seeks to end loyalty penalty price increases for long-standing car and home insurance customers that do not shop around for quotes annually.
Oliver Kent-Braham, Marshmallow's co-chief executive and co-founder, said: "We welcome the FCA's new regulatory reforms, which will force insurers into changing their unfair pricing behaviours.
"These changes will finally give customers peace of mind that they're not being ripped off when it comes to renewing, saving them both time and money."
Last year, EY predicted that both the car and home insurance sectors would be loss-making in 2022, despite a profitable end to the year.
At the time, EY forecast motor insurance premiums were set to fall 7% by the end of 2021, making motor cover £33 cheaper per policy on average compared to 2020.
Insurance Times has contacted Hastings Direct and More Than for further comment.