UKGI boss emphasises that brokers are 'hugely important' to the insurer as it records 16% year-on-year commercial lines growth and 'highest gross written premium sales in the last decade' during 2021's H1
For insurer Aviva, its network of broker partners is the "absolute cornerstone" of its distribution strategy, "particularly from a commercial lines point of view", according to Gareth Hemming, chief distribution officer at Aviva.
Considering the insurer reported a 16% year-on-year growth within its UK commercial lines book at its 2021 half year results last week (12 August 2021) – with gross written premium (GWP) reaching £1,280m compared to £1,104m for the same period last year – it's clear that Aviva's brokers are having an impact on the firm's bottom line.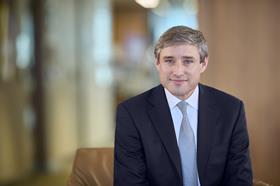 Speaking exclusively to Insurance Times, Aviva's chief executive of UK general insurance Adam Winslow explained that brokers' trust in the insurer has improved over the first half of the year – with "more of the same" hopefully earmarked for 2021's H2 through "meeting brokers where they are [and] getting skilled underwriters out with the brokers to meet the client needs".
He said: "My perspective is, and I've spoken to a lot of brokers since I've started, I think the sentiment for Aviva – never mind the trading performance for a second – is very, very strong.
"We've seen a 3% improvement in broker trust and broker sentiment on commercial lines and 7% on personal lines year-on-year."
Hemming agreed: "We've seen trust scores increase during the pandemic – that's a result of trying to make ourselves very available to brokers for any questions that they've had. So, our Covid-19 hub had over 17,000 visits, our webinars have had over 9,500 attendees to them.
"We will continue in that vein as the country and the restrictions open up, so we'll continue to do that, plus we'll do some more face-to-face engagement.
"The whole purpose of that is to understand what's going on from a broker's perspective and their customers' perspectives and then make sure that we're delivering against whatever those demands are.
"It's all about getting the feedback and responding to it and that's exactly how we'll continue through the second half of the year and beyond."
Winslow noted that "80% of our business is intermediated in some way, shape or form", meaning that "working very closely with our brokers" is vital for Aviva's future success.
"They are a hugely important group to Aviva. Our focus in terms of working with them, trading effectively with them and supporting them will absolutely continue," he emphasised.
A 'standout performance'
There's no doubt that Aviva has had "a really solid start to the year" – for example, its UKGI business reported a loss of £66m in the first half of 2020, while this year the firm has recorded an operating profit of £169m for the initial six months of the year in UKGI.
"We've actually delivered our highest gross written premium sales in the last decade in the UK general insurance business, so we're up 8% to £2.49bn," Winslow explained.
"We've had a good improvement in our operating profit, up a little bit more than 350% to £169m and our combined operating ratio (COR) has reduced by 12.4% to 93.9%. So, overall, I'm feeling like we have started the year well."
This upwards trajectory has been supported by growth in both personal and commercial lines.
While Aviva's personal lines book has grown 5% year-on-year, thanks to "really good growth from our direct brands" and product placement on price comparison websites from the end of last year, it is the insurer's 16% commercial lines uptick that has been "the standout performance" for Winslow.
According to Aviva's half year report, the commercial lines growth can be attributed to "well-priced new business opportunities, strong retention and continued rate momentum" – in turn, this contributed to a "19% growth in global corporate and specialty (GCS) lines and 13% growth in small and medium-sized enterprise (SME) GWP as both mid-market and digital increased".
Alongside "investing in new underwriting talent", one "growth lever" example here, continued Winslow, is Aviva's cyber product for SMEs.
He said: "We did some research - 86% of SMEs don't have any cyber coverage, but as all of us have seen with the pandemic, more and more of what they're doing is now online and digital as opposed to analogue.
"So, creating the solutions for them to meet those needs, we've actually seen something like 140% growth in the last three months alone. That's the type of growth lever."
Hemming additionally pinpointed "digital growth" as a contributing factor to Aviva's commercial lines success, particularly regarding its broker etrading platform Fast Trade.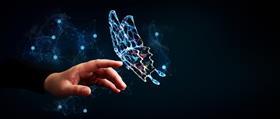 "Fast Trade and the integration into the broker software houses is showing fantastic growth over the last 18 months, two years - and we've just seen a continuation of that through the pandemic," he said.
"That's all about making sure the products and journeys work really well from the brokers' point of view, so it's really easy for them to use. That [is] really helping drive the growth in commercial lines overall."
Brokers agree with Hemming's perspective based on feedback from Insurance Times' Five Star Rating Report: eTrading 2021. Fast Trade was the only extranet platform to receive five stars from the brokers polled, receiving a score of 4.31 for 2021, compared to 4.25 in 2020.
Brokers also awarded Aviva four stars overall for their experience trading with the insurer via software houses, which Winslow said is "a result of us investing in particularly the Acturis etrading platform".
Maintaining momentum in H2
Aviva also has its eye on growth opportunities for 2021's H2. In commercial lines, this primarily means "maintaining that momentum" and "continuing to grow and expand our footprint and our broker relationships", Winslow said.
For personal lines, however, "retail direct is a key area of growth, as is non-standard", Winslow added.
He continued: "We completed the acquisition of the AXA XL high net worth team – they formally start writing new business on 1 September this year.
"We are expecting to see really good growth there in a part of the market that, candidly, we've been more of a mid net worth player rather than a high net worth player up until now."
For Hemming, meanwhile, the second half of the year needs to be a "continuation" of the work the insurer has done so far.
He explained: "We'll continue to invest in the digitisation of those areas that we can, particularly in our interactions with brokers and importantly, invest in people capability as well.
"We continue to grow the capability of the teams - either through internal development or recruitment of talent - because actually putting the best people in front of the brokers and helping those brokers thrive is our best way to success and that's absolutely what we're focused on doing."
Aligning with Blanc's strategy
Amanda Blanc, Aviva's group chief executive, has spent her tenure to date finessing Aviva's focus – this has included zoning in on core market geographies, including the UK, Ireland and Canada.
In terms of the impact this is having on its general insurance business, Adam Winslow, the insurer's chief executive of UK general insurance, noted that digitisation has been a priority to support business performance transformation.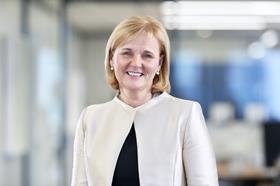 He said: "We're focused on digitalising our business - 65% of our customers now register their motor claim online. Actually, it's more like 75% [for] price comparison website customers.
"Something like 85% of customers now book their repairs online and 96% of customers track those repairs, so you can see the shift that's enabling us to become more digitised – that's a customer preference driven decision. But that in turn helps us become more efficient and productive as a business."
The insurer has also been evaluating its product offering. Winslow continued: "In terms of simplifying our products, we've exited something like 137 unprofitable products since the beginning of last year, so we continue to work very, very hard to make sure that we are as efficient and effective as we can be as a business."