The insurer's new chief executive of UKGI shares the latest trends that he is keeping an eye on and explains why the industry has 'to be very forward thinking and future focused'
The general insurance market "isn't a static industry" because "no-one operates in a vacuum" and "it's a very competitive marketplace" that is "changing all the time", according to Adam Winslow, Aviva's chief executive of UK general insurance.
Speaking exclusively to Insurance Times weeks after taking the UKGI helm following Colm Holmes departure, Winslow continued: "The idea of any of us resting on our laurels, I wish that were true but it's not. We have to be very forward thinking and future focused because [of] the changing consumer need."
For him, adapting to fluctuating customer needs includes the use of Internet of Things (IoT) sensors "to embed and prevent [risks] in commercial lines". He also predicts that fleets will embrace electric and autonomous vehicles "before the vast majority of individual cars do".
"You often see that commercial lines goes first and then it pulls down or moves across into personal lines," he added.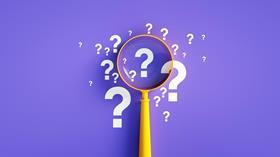 "The future of mobility, the Internet of Things, sensors, embedded insurance – there are so many of those things going on, but it's another great example [that] this isn't a static industry. That's one of the things I really love about it."
Challenges ahead
Having recently settled into the UKGI chief executive seat at Aviva, Winslow told Insurance Times there are a few key trends he will be watching out for.
Firstly, Winslow thinks "regulatory impacts are a big theme". This includes "pricing practices", "the new consumer duty that's out for consultation at the moment" and the recently launched part one of the whiplash reforms, which was effective from 31 May 2021.
"There's a lot to bed down and bed in and work to implement," Winslow said.
"When you're working through new things, it's fairly inevitable that there's going to be a period of bedding down and getting used to stuff and that's just going to take time. That brings some challenges."
Digitisation and innovation also "brings some challenges and some opportunities", he noted.
An area where the GI market needs to build "customer trust", however, is around business interruption (BI) insurance and cladding – the insurance industry as a whole needs to "learn some lessons from that and how we think about what we might need to do differently going forwards", Winslow commented.
In terms of tackling cladding risks, which arose following the Grenfell Tower fire back in 2017, Winslow said "Aviva has led the market by extending our standard residential property owners' insurance to new customers affected by external cladding".
He continued: "By making that available to new customers through residential associations responsible for single blocks or complexes, which require [that kind of] insurance cover while remediation works are undertaken on cladding – that allows people to get cover for the very issue that they are most worried about.
"You can't say there's an issue with one breath and then not try and stop the issue with the next, otherwise it somewhat negates the value of insurance as a thing.
"We are always going to look to work with our brokers to try and solve customer issues and present the right cover with the right clarity and right price that solves the customer's concerns."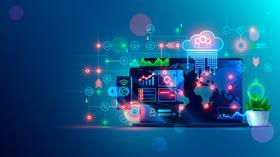 Winslow cited cyber insurance as another example here as it is "something that is likely and understandably on a lot of our commercial lines customers' minds".
'Doing what we should'
Regarding BI cover, Winslow said Aviva "fully supported the process" of the FCA's test case into the interpretation of BI policy wordings when applied to Covid-linked claims, which was heard by both the High Court and the Supreme Court.
Despite not being a "party to the test case", Winslow added that Aviva "totally [welcomed] the speed and clarity of resolution via the court".
According to the most recent figures published by the FCA in June, the aggregate value of final settlements that have been paid across 16,159 agreed BI claims was £467,251,258, according to snapshot data taken on 5 June 2021.
Meanwhile, the aggregate value of interim or initial BI payments that have been made for 4,188 unsettled claims amounted to £289,595,404.
This means that on 5 June, 20,347 BI policyholders out of 37,702 who have had their claims accepted have received at least an interim payment from their insurer.
In terms of wading through its own backlog of outstanding BI claims, Winslow said Aviva is "absolutely doing what we should be doing in that respect".
He continued: "Our stance has always been if the policy should respond and it's a valid claim, we'll pay it as quickly as we can.
"What I haven't seen is any customer feedback that suggests that we are dragging our heels in any way, which is really important to me because if the wording should respond, then the insurer needs to stand behind it.
"The claim is the moment of truth in all insurance. It's really important to end customers and our broking partners that we all work together to deliver those outcomes.
"What I would say is this is an industry issue and you take a step back and say does the industry have lessons to learn – brokers and insurers – as a consequence of this? Yes, it does.
"How are we going to avoid this happening in the future so that we don't see a further erosion of trust on the one side or the value proposition of insurance on the other?"