The FSCS's initial £1.04bn levy figure 'must have been scribbled on the back of a fag packet', says the trade association's non-executive director
Biba 2021: Trade association Biba believes the broking sector is "over-regulated" and that it does not "need heavy regulation", but "appropriate regulation", according to Steve White, Biba's chief executive.
White was speaking as part of Biba's two-day annual conference, this year held virtually, in an opening keynote debate on resilience on 13 May 2021.
He told Huw Edwards, session chair and newsreader: "I take exception with the word 'heavy'. We don't need heavy regulation, we need appropriate regulation. We believe we are over-regulated as an insurance broking sector.
"There is no systemic risk in insurance broking – if one of us falls over, it's not going to bring UK PLC to its knees."
White compared the current regulation model in the UK to that in Australia, which he said is now exploring how to have simpler and more cost-effective regulation.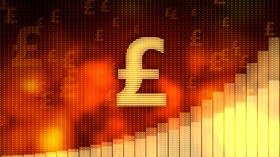 "We have a regulator whose annual cost to the financial services sector is half a billion pounds in rough numbers. Yet they were proposing £1bn annually for compensation. That would suggest that it is not effective. There must be a better way," White argued.
The chief executive also commented on the global competitive nature of the UK financial services sector – he believes this needs to come back into the FCA's remit.
"In a post-Brexit world where we are competing as a financial services sector with other sectors around the world, we need a regulator which is keeping that in mind in the way it regulates and supervises," he said.
He depicted this using an anecdotal story about a Bermudian business's relocation. Upon getting in touch with the regulators of the two jurisdictions it was interested in, the UK regulator supplied the organisation with a lengthy email including links to various forms, while the Dutch regulator called the business in question and arranged a dinner to talk through the company's options.
White said he was "not calling for lighter or less regulation, but more appropriate regulation for the world that we now find ourselves in".
Commenting on White's anecdote, Biba non-executive director Jonathan Evans said that the UK had been told it had to operate at the same standard as European regulators in order to do business post-Brexit, however if this regulatory level is as White described in this particular tale, "it does show that there's a problem".
Glimmer of good news
White was speaking in light of the announcement from the Financial Services Compensation Scheme (FSCS) today, which revealed that its updated levy forecast for 2021/2022 has fallen from January's estimated figure of £1.04bn to £833m, which includes a ringfenced £116m for the retail pool.
The service said this amendment was due to two key factors. Firstly, that firms which looked likely to fail this year could now fail in the 2022/2023 financial year or beyond due to the government extending its support schemes and secondly, that lower claims volumes and associated pay outs have led to a surplus for the 2021/2022 financial year – this has been used to offset the previously suggested £1.04bn levy amount.
The £833m levy is still £133m more that the £700m that was set for 2020/2021.
Caroline Rainbird, chief executive of FSCS, said: "While it may be welcome news to see a lower forecast than announced in January, we do not call this a successful outcome or 'good news'. There is still a chance that these re-forecasted failures could occur in the years ahead.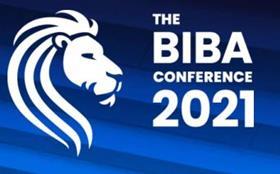 "We also appreciate the levy, even at this updated forecast of £833m, is too high and the cost could put pressure on firms' finances.
"We are doing all that we can to help reduce the levy and are delaying calling for the retail pool to avoid invoicing for more than we need and to help spread the costs.
"Ultimately, to deliver a sustainable reduction in the levy over time, all stakeholders, including the industry, need to work together to tackle the root causes of the problem, to help drive better outcomes for consumers and a reduction in the levy."
White described this development in the levy amount as "a glimmer of good news", adding that Biba "played its part" in influencing this reduction.
For him, the FSCS needs to have a "fundamental" review of its current model around the levies it charges.
"We believe that rather than rearranging the deck chairs again, they need to have a fundamental look at how this works," he added.
Responding to the reduction in the FSCS levy, Evans said the initial £1.04bn figure "must have been scribbled on the back of a fag packet or something of that nature" to have been cut so drastically in today's announcement.
"It seemed very, very unfair that the insurance brokers had a significantly higher amount to pay into the fund than those companies that are creating the failures," he continued.
Laura High, director of Yutree Insurance and deputy chair at Biba, also participated in the keynote session.
Regulator reaction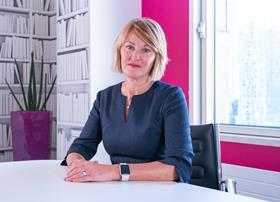 In response to Biba non-executive director Jonathan Evans's comments that the FSCS's initial £1.04bn levy figure "must have been scribbled on the back of a fag packet or something of that nature", Caroline Rainbird, chief executive of FSCS, told Insurance Times: "The reduction in the levy forecast from £1.04bn in January's Plan and Budget to £883m in our latest Outlook is purely down to FSCS paying and expecting to pay compensation to fewer customers than initially forecast.
"We have a robust and data-driven claims forecasting process and we review our assumptions monthly with input from the FCA, PRA, Financial Ombudsman Service and others. However, things do change and we are in particularly unpredictable times.
"Some classes have experienced a bigger reduction than others - £136m of the £206m decrease has come from the retail pool, which reduced in size from £252m to £116m. How much of the retail pool we will need to call upon this year in order to compensate customers is still uncertain, which is why we are delaying invoicing for this element of the levy until later in the year.
"We understand and share levy payers' concerns about the size of the levy. Even at this updated forecast of £833m, the levy is still too high.
"Ultimately, all stakeholders, including the industry, need to work together to tackle the root causes of the problem, to drive better outcomes for consumers and deliver a sustainable reduction in the levy."