Privately purchased e-scooters outside of the government's schemes are unlikely to have insurance – cover requirements must be made clearer said law firm partner
Biba 2021: The government must "put some rules in place" surrounding the insurance requirements for e-scooters, even if these vehicles are not affected by the overhanging European Vnuk ruling, said Paul Ryman-Tubb, partner at law firm Weightmans.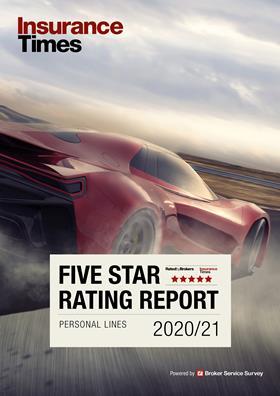 Speaking at Biba's virtual two-day conference last week, Ryman-Tubb explained that although 2014's Vnuk ruling itself does not impact on the insurance requirements for e-scooters, as this is covered under the UK's Road Traffic Act, the government still needs "to make the framework clear".
He told online delegates: "E-scooters are not directly affected by Vnuk because they are a motor vehicle under English law.
"Even before Vnuk, there was an old case involving something like an e-scooter that was held to be a motor vehicle, so they're motor vehicles under English law, which means under the Road Traffic Act, they are required to be insured. It is compulsory to insure motor vehicles.
"That's not really changed, but it also explains what the government is doing in the e-scooter space.
"They've arranged a number of trials with local authorities and part of those trials is that the companies hiring out the e-scooters have to make sure they're insured, so they'll take out a motor policy.
"Those e-scooters that are being [purchased and] used privately and [are] not part of the scheme, I can almost guarantee you they won't be insured.
"The government needs to put some rules in place to make the framework clear, which is exactly what they need to do in order to remediate the effects of Vnuk on motor vehicles that are affected."
The Vnuk ruling arose following an incident in August 2007, which involved Damijan Vnuk, a farm worker in Slovenia.
Whilst working in a hayloft, a tractor and trailer reversed into the farmyard where Vnuk was working, causing him to fall. He subsequently made a claim against the owner of the tractor for damages amounting to around £14,000. The motor insurer, Zavarovalnica Triglav, refused to pay the claim.
In September 2014, the Court of Justice of the European Union (CJEU) ruled on the case in favour of Vnuk.
The case explored the definition of what constituted a 'motor vehicle' and whether compulsory motor insurance was required on private land, as well as roads and public areas.
In February 2021, transport secretary Grant Shapps confirmed the Vnuk ruling would not be implemented in the UK following Brexit.
Biba 2021: Day Two
1

2

3

Currently reading

Government 'needs to put some rules in place' for e-scooter use – Weightmans

4

5

6

7