Regarding the Covid-linked business interruption claims debate, brokers were in 'prime position' to tell 'the truth of the story' said broker director
Biba 2021: Broking leaders who focus on "thriving and not just surviving through the pandemic" and who demonstrate "passion, vision and collective goals" within their businesses are "an absolutely crucial element in the survival of SME businesses through this period", said Laura High, director at Yutree Insurance and deputy chair of Biba.
High was speaking as part of a panel discussion on resilience during trade association Biba's two-day virtual conference this week.
Speaking to session chair and newsreader Huw Edwards, High explained that brokers' "leadership skills have been strength tested like never before".
"Part of keeping our businesses resilient through this period is the strength of the leadership and if a leader isn't passionate about the industry, about the customers, about the business and about the people then it will all fall flat," she continued.
For High, leaders have had to demonstrate an increased awareness around mental health and wellbeing – not only regarding their staff, but their own personal wellbeing too because "if you're not aware of your own mental health and wellbeing, then you're not going to be able to lead effectively".
Leaders that showcase passion, empathy and a vision for their business are also vital in ensuring brokers continue delivering for their clients.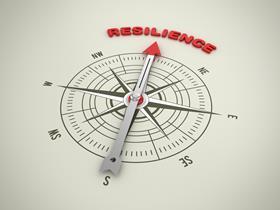 High added that brokers have also had a dual responsibility around resilience – not only have they had to ensure their own business's resilience to the ebbs and flows of the Covid-19 pandemic, but they have also had to protect their clients' resilience.
She said: "Insurance brokers have had to show resilience inwardly and then outwardly to our clients and we don't just have to show resilience to our clients, we have to help them to be resilient. They've all struggled through this period and they've all faced challenges in their own businesses.
"As a broker, thriving and not just surviving through the pandemic has been about not just being an insurance broker from home, not just processing your work from home, but about leading with more enthusiasm than you ever have before. Sometimes it feels unnatural and it might not be the easiest thing to do, but getting through this period with robust businesses is all about that.
"It's my absolutely firm belief that with passion, vision and collective goals, insurance brokers will continue to build resilient teams and will continue to be an absolutely crucial element in the survival of SME businesses through this period as well."
Telling the truth
One key area where the role of the broker has perhaps been more heavily scrutinised is around business interruption (BI) claims made during the pandemic where, ahead of the FCA's test case action, many companies in the UK battled with their insurers to have commercial claims paid as businesses were closed due to government-enforced national lockdowns.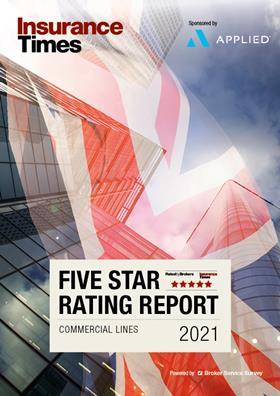 This "attracted some negative press", Edwards noted.
High responded by saying that "telling the truth of the story was really important" and "not getting caught up in the negative rhetoric was really important".
She explained: "Almost from the off when the lockdown happened, businesses started to feel the financial pressures of that and immediately looked to their insurance policies.
"Now, the bad press that followed was predominantly due to the perceived lack of cover for business interruption claims as a result of a pandemic. And there was a lack of cover there because nobody had priced for it, nobody had thought that this might happen, nobody had asked for it, so it wasn't something customers had seen as a threat.
"It certainly wasn't something they had pushed for in their insurance, apart from in a few cases where there was the odd extension here and there. Generally, it just wasn't a cover that was there in the market.
"That wasn't because insurers were trying to dodge claims. It simply hadn't been priced for, or paid for, or considered. And the truth of it is that brokers had to explain that day in, day out.
"Insurance brokers were in a prime position and we as brokers spent day in, day out explaining to customers why the cover wasn't there and why it's not simply insurers trying to dodge their obligations to pay claims.
"Insurance is quite a complex matter and we as brokers have had to explain that. Helping customers to understand their purchases is what we do and that's the part insurance brokers played in this pandemic."
Jonathan Evans, non-executive director at Biba, added that some customers believe brokers are the ones providing the insurance coverage as opposed to the insurers and that many clients don't always understand that their premium price is linked to the risks they are insuring.
This has further impacted the "huge issue with public perception", he said.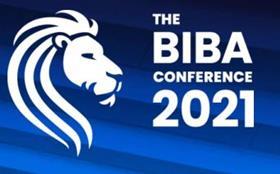 High observed that brokers read and understood BI policies in a "common sense" way, which was why this sometimes jarred with insurers' interpretations of their chosen wordings.
She emphasised that insurers needed to pay genuine claims quickly – this process should be faster now insurers have the test case judgments to rely upon and they are, therefore, not "hampered" by non-valid claims. Regardless, the task still creates a "huge administrative burden", she said.
Permanent change to working practices
Brokers have also had to contend with a dramatic shift in everyday working practices, as the majority of the UK workforce switched to home working at the onset of Covid-19.
Both High and Evans agreed that prior to the pandemic, flexible working had been hard to promote within the insurance sector.
Evans noted that there had never been a "significant managerial push" for flexible working models, while High believes there may have been a lack of trust and a misunderstanding of the benefits of home working in the past.
However, as the UK emerges from lockdown in the coming weeks and months, Evans said employees are more engaged in devising hybrid working approaches. High added that her firm has already re-written its employment contracts to include flexible working practices – she said this is a positive step to come from the pandemic.
Furthermore, Evans said that post-pandemic, businesses shouldn't focus on "bouncing back" to the position they were in prior to Covid-19, but instead they should adopt the learnings taken from the pandemic to put themselves in an even better position.
For him, this means ensuring that staff continue to have autonomy, that mental health remains a key focus and that adaptability is embraced.
High warned, however, that broking leaders should not expect the same level of productivity from staff if they are resuming commuting and physical external meetings – to expect the same output compared to days spent working from home could lead to employee burnout, she advised.
Steve White, Biba's chief executive, also featured in the panel discussion.