The trade association aims to help all vulnerable customers navigate insurance products
The ABI has today (19 April 2021) revealed its bespoke mental health training platform, in collaboration with health and wellbeing specialists Rightsteps and health and social care enterprise Turning Point.
It draws upon the ABI's existing work on improving mental health awareness - particularly for those who speak to customers in their everyday roles.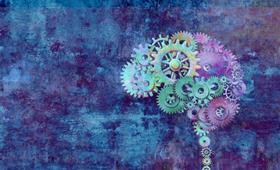 The training is accredited by the Chartered Insurance Institute (CII) and aims to provides a benchmark for the sector around the understanding of mental health for those in customer-facing roles.
The programme also highlights to advisors and frontline staff at insurers available mental health support, to help engage with customers who disclose their mental health condition.
The ABI has committed to training 5,000 advisors and frontline staff by the end of the year.
Yvonne Braun, the ABI's director of policy for long-term savings and protection, said: "The Covid-19 pandemic has created a mental health emergency and the insurance industry is in the frontline in responding to this crisis.
"It's our duty to help all vulnerable customers navigate what can often feel like overwhelmingly complex financial products that are there to provide peace of mind.
"We are committed to a fundamental step-change in the quality of support our industry gives customers with mental health conditions and the launch of this training platform is vital to make this a reality and improve trust and transparency in the insurance industry."
The training module comprises three courses:
The first provides a background on mental health, with a focus on helping advisors and frontline staff understand the most common mental health conditions and recognise possible signs and symptoms.


The second looks at effective communications with those that have a mental health condition, especially around emotionally challenging or difficult conservations.


The third focuses on individual vulnerability and crisis management - in particular, what a mental health crisis looks like, as well as signs and symptoms. Candidates will learn how best to respond and support customers experiencing this, both face-to-face and over the telephone.
Standards
Last September, the ABI launched its Mental Health and Insurance Standards, to provide better support for customers with mental health conditions when applying for health, travel or protection insurance.
As part of this, the ABI also created a customer-facing insurance and mental health guide with charity Mental Health UK.
The standards offer clear guidance to insurers on how to support those with prior or existing mental health conditions when they seek insurance cover.
Insurers have until 31 December 2021 to implement these standards. 
Sian Fisher, the CII's chief executive, welcomed the "growing recognition of mental health support".
She said: "The ABI and Rightsteps' new training signifies a vital addition to our united work on mental health in insurance and highlights the effects it can have on consumers and staff alike."
Major challenge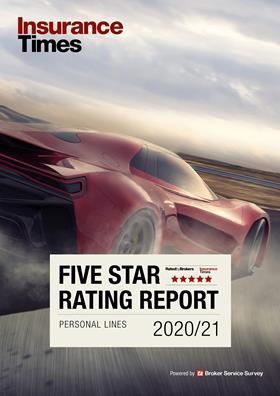 Fisher continued: "I am delighted to be able to support [the training's] launch and to announce our accreditation of the training, ensuring everyone has at least some access to the skills and knowledge they need to understand mental ill-health.
"Mental ill-health is a major social and health related challenge, one which has had a particularly devastating effect on people over the last year due to the pandemic.
"The insurance market plays a vital role in supporting people, sometimes at the lowest point in their lives, and so it's important [that] professionals are aware of their customers' mental ill-health, as well as their own."
Research last year from Mental Health UK revealed that many people living with mental health conditions have struggled with understanding access to insurance, with more than two-thirds (68%) believing they were unfairly discriminated against because of their mental health state.
Not a barrier
Meanwhile, the same research also found that nearly half (45%) of those with a mental health condition said that the process of applying for insurance left them distressed - this underlines the importance of improving the dialogue between the advisor or frontline staff with the customer.
Julie Bass, Turning Point's chief executive, said: "We know that one in four of us will experience mental health problems at some point in our lives and for many of us, this will be triggered by a life event such as suffering a burglary, a house fire or a car accident, maybe becoming too ill to work.
"We are really pleased to be working with the ABI to provide mental health training to people working in customer-facing roles across the insurance sector.
"Developed by Rightsteps' team of psychologists, the e-learning materials will help staff improve their understanding of mental health issues and communicate better with their customers who may be struggling."
Rightsteps is part of the Turning Point Group.
Braun added: "Having a mental health condition should not be a barrier that excludes anyone from accessing financial services products. We encourage advisors and staff in customer facing roles to consider taking this training.
"It is absolutely vital that those who work with customers have a good understanding of what mental health conditions mean and how to appropriately engage with people who live with them."