The insurance intelligence provider is the first to partner with the not-for-profit data company
Insurance data intelligence provider Percayso Inform has partnered with the Vulnerability Registration Service (VRS) to give insurance firms access to data that will help them treat vulnerable customers fairly.
Treating vulnerable customers fairly is at the heart of the FCA's recent reforms to general insurance.
The VRS is a not-for-profit company providing the UK's first centralised vulnerability database, giving people a single place to register their status of vulnerability.
This partnership will enable insurance providers to easily identify customers who have flagged that they are vulnerable at the point of quote and take appropriate action.
Insurance providers will be able to access the data via an Application Programming Interface (API) call.
Matching FCA demands
Percayso Inform managing director Richard Tomlinson said until now it has "not been easy" for insurance providers to identify customers in vulnerable circumstances, especially for those with new insurance solutions catered to younger people whose providers have less information.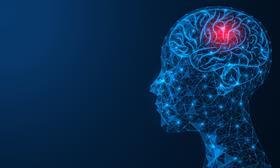 He continued: "Our partnership with [VRS] delivers the solution insurance providers need as well as helping them present demonstrable evidence to the regulator that they are making every effort to ensure that vulnerable customers are protected, [while] receiving the same fair treatment and outcomes as their other customers in line with the FCA's guidance."
The FCA published final guidance clarifying its expectations of firms on the fair treatment of vulnerable customers earlier this year (February 2021).
Helen Lord, chief executive at the VRS, added: "There is consensus among all organisations that responding to the needs of vulnerable customers is the right thing to do. However, according to our research, a staggering 41% of people who fall into the FCA's 'vulnerable customer' definition feel they have been treated unfairly by organisations.
"Our database highlights people who are vulnerable now – this is valuable information that insurance businesses simply cannot get easily from anywhere else."