Chief executive vows the regulator will be 'fit for purpose', highlighting priorities such as consumer duty proposals and tackling fraud, as well as supporting net zero targets and D&I
The FCA has today (15 July 2021) published its Business Plan 2021/22, committing to be a "a forward-looking, proactive regulator. One that is tough, assertive, confident, decisive [and] agile", according to new chief executive Nikhil Rathi.
The FCA's annual business plan provides details on the regulator's key priorities and scheduled specific activities for the upcoming year. Today's 2021/22 document is the first business plan published since Rathi became chief executive in October 2020.
Speaking on the plan, Rathi said: "The FCA must continue to become a forward-looking, proactive regulator. One that is tough, assertive, confident, decisive, agile.
"One that acts, acts fast and, where we can't act, engages enthusiastically with those who can.
"Continuing to be more innovative, assertive and adaptive."
The role of the FCA
In today's Business Plan 2021/22, the FCA said it will be accountable for its progress on:
Setting the bar high to support market integrity and sustainable innovation, ensuring firms start with high standards and maintain them.
Using new approaches to find issues and harm faster - £120m will be invested in its data strategy over the next three years.
Tackling misconduct to maintain trust and integrity.
Enabling consumers to make informed financial decisions.
Investing in staff, reshaping its internal culture and working better with others to achieve more.
In terms of activities for the coming year, the Business Plan confirmed that the FCA will undertake a review on certain aspects of the rules on the scope and coverage for Financial Service Compensation Scheme (FSCS) payouts around specific regulated activities.
It will also start a consultation on changing the balance between decisions taken by the FCA executive and the regulatory decisions committee, which is a sub-committee of the board.
The proposed changes aim to streamline decision-making on authorisation applications and specific supervisory and enforcement decisions.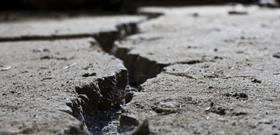 Furthermore, the FCA plans to extend its geographical footprint in the UK to ensure it truly is a national regulator. Currently occupying offices in London and Edinburgh, the FCA is now considering opening an office in Leeds with at least 100 staff based there initially.
It also wants to double the headcount in Edinburgh to more than 200 staff over the next two years and establish a presence in Belfast and Cardiff by the end of the year.
In addition, the Business Plan outlined the FCA's key areas of focus for the next year. These include:
Consumer market priorities:
Strengthening rules on financial promotions to protect consumers in relation to investments.
Continuing to improve standards of pension advice.
A consumer campaign on scams and high-risk investments.
Progressing proposals for a new consumer duty to raise standards in firms' treatment of consumers.
Wholesale market priorities:
Following the UK's exit from the European Union, continuing to develop plans to make primary and secondary markets work better while maintaining high standards.
Continuing to support the smooth transition away from sterling London Inter-bank Offered Rate (LIBOR) – a benchmark interest rate at which global major banks lend to one another - to alternative risk-free rates.
Broader market-wide priorities:
Using the FCA's authority and influence to work with partners to help drive down the incidence and impact of fraud.
Improving diversity and inclusion, both at the FCA and in regulated firms.
Supporting environmental goals by adapting the regulatory framework to enable a market-based transition to net zero carbon emissions.
Rathi added: "Over the next 18 months, you will continue to see an FCA that looks and feels even more different. One that operates differently, partners differently and communicates differently.
"One that delivers market integrity and delivers for the consumers that we serve. One that is not only purposeful but that is fit for purpose.
"There is a lot of work to do. And I am confident that we have the right strategy, the right people and the right ambition to do it."
Under no illusions about expectations
Speaking on the FCA's plan, Simon Turner, partner in EY's financial services regulation practice, said: "As we emerge from the pandemic and government support tapers away, it's absolutely right that the key focus of the regulator's Business Plan is on stronger consumer and SME protection, offering greater assistance to those in a vulnerable position and ensuring better consumer value overall.
"The challenge for the industry will be making sure all this happens whilst also prioritising other crucial issues which are in the regulator's in-tray.
"These include supporting wider economic recovery, being globally competitive, developing greater diversity and inclusion in the sector, focusing on [environmental, social and governance factors], improving the use of technology and innovation and transitioning from IBOR – all while retaining appropriate standards.
"For the FCA itself, the ambition outlined in the plan to transform to a more data-led, smart regulator should be welcomed. The success of the regulatory body is vitally important and reflects positively on the sector as a whole.
"There's clearly a lot on the FCA's plate and a lot for the 60,000 financial services firms it regulates to do.
"The FCA specifically states a desire to be more assertive and as they test the limits of their own powers, now, more than ever, there will be greater individual accountability and reliance on the firms themselves to take the necessary action to stop and prevent misconduct that leads to harm. Ultimately, it is the role of the industry and regulator alike to maintain trust and integrity in markets.
"Financial services firms should, therefore, be under no illusion about what the FCA expects with regards their duty of care. Firms need to take all reasonable steps to avoid causing foreseeable harm, they must act in good faith towards their customers and, in doing so, consider the breadth of their activities, whether communications, products and services, customer service or price and value."