Changing the Road Traffic Act could save UK motor insurance policyholders £50 each
Biba Manifesto 2022: Biba has called for a change to the Road Traffic Act (RTA) following Brexit in its 2022 managing risk themed manifesto, which launched yesterday (25 January 2022).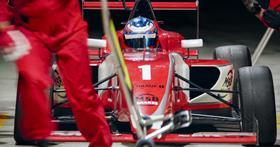 With the document's innovation, regulation and change chapter, the trade body said the UK's legislation needs to be advanced to remove "the pernicious impact of the European Union's (EU) Vnuk motor insurance [ruling] from the UK's domestic law."
Following a legal judgment by the Court of Justice of the EU in September 2014, the Vnuk ruling requires vehicles such as e-scooters and ride-on lawn mowers to have insurance, even on private land.
The ruling applies to vehicles that did not previously need insurance, for example golf buggies and quad bikes.
Biba is therefore turning to parliament to support a private members Bill to ensure the findings of Vnuk are not applicable in UK law post-Brexit. It believes this approach could save each UK motor insurance policyholder around £50.
Setting own rules
In February 2021, transport secretary Grant Shapps announced the government's intention around the Vnuk ruling.
He said: "We have always disagreed with this over the top law that would only do one thing – hit the pockets of hardworking people up and down the country with an unnecessary hike in their car insurance. I am delighted to announce that we no longer need to implement it.
"Scrapping this rule would save the country billions of pounds and is part of a new and prosperous future for the UK outside the EU – a future in which we set our own rules and regulations."
At the time of writing, only a private members' presentation Bill is being put forward to amend the law. Biba is concerned that there will not be sufficient time for the Bill to proceed.