The insurer warns that the 'gap is growing' for Global Health Insurance Cards
More than three quarters (76%) of Brits do not understand health insurance cards, what they cover or how to apply for them, according to the latest research from Direct Line Travel Insurance.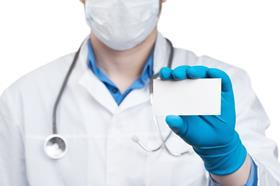 Meanwhile, 18% believed they had to pay to replace the European Health Insurance Cards (EHIC) with a Global Health Insurance Card (GHIC).
Tom Bishop, head of travel insurance at Direct Line, said: "This research highlights that millions of people are travelling to Europe without any form of insurance or cover, putting them at risk of unexpected and unpleasant bills if anything unplanned happens.
"We hope this year could finally see us return to holidaying abroad without the burden of restrictions, but it's worrying to see the GHIC gap is growing so we urge anyone travelling overseas to make sure they, and their family, have all got one before their trip.
"As always, the best way to protect yourself when booking holidays and travelling within Europe is to carry a free, valid EHIC or GHIC and to add a comprehensive travel insurance policy for that critical additional layer of protection."
Replacement card
Last year in January, the EHIC was replaced with the free GHIC, this ensures that all UK tourists travelling in the European Union (EU) pay the same for hospital treatment as a local resident, although it is not a substitute for insurance.
The EHIC was a free insurance initiative which allows people to get emergency medical care in another member state at a reduced price using a statutory social security scheme in the European Economic Area (EEA).
Unlike the former EHIC, the new GHIC is not valid in Iceland, Liechtenstein, Norway and Switzerland.
Customers that have a valid EHIC will not need to apply for a GHIC until it expires, which can be done via the NHS website. EHIC cards will automatically expire in four years if not replaced by the GHIC.
In addition to this, Direct Line's survey also found that two thirds of UK citizens do not own, or are unsure if they own, a vaid GHIC or EHIC.
Direct Line suggested that the reason for low uptake of health insurance cards was 29% of people not being aware that the GHIC had replaced the EHIC for UK travellers.
For example, the research revealed that only 9% of adults have applied for a GHIC and only 17% intend on applying for one in the future.