The specialist cycling insurer says the drop in bike theft is part of 'an emerging pattern'
There were 67,116 reported bike thefts in the UK during 2021, according to police data unveiled by specialist cycling insurer Bikmo today (31 May 2022).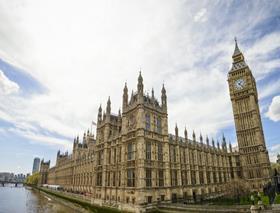 This represented a fall from 74,573 reported bike thefts in 2020.
Bikmo said that this decline was part of "an emerging pattern" that has contributed to rates decreasing consecutively for the past five years.
The insurer said this movement could be due to several factors, including changing commuting habits due to the Covid-19 pandemic.
London topped Bikmo's rankings as the worst region for bike theft. The capital saw 21,521 reported thefts in 2021 – although this was still a marked decrease from 24,350 in 2020.
In contrast, the region with the least reported bike theft incidents was the north west, although Bikmo said this may have been down to an "ongoing problem with reporting" thefts in the region.
Speaking in March 2022, Bikmo chief executive David George said that thefts would continue to be the dominant reason for cycle insurance claims.
Promising developments
The UK's cycle crime lead at the British Transport Police, Mark Cleland, said: "It is promising to see cycle crime reducing despite the huge uptake in bike sales over the last two years."
Bikmo has this month updated its bike theft tracking map for public use, allowing all members of the public to freely view and report thefts on an interactive heatmap as well as identify crime hotspots.
Cleland added: "Of course, there are still cycle crime hotspots that we're focusing our attention on and we are working with organisations such as Gumtree and the Bicycle Association to disrupt organised crime."