The product aims to relieve the 'uphill grind' experienced by cycle retailers in finding 'a comfortable insurance fit', says commercial insurance manager
Cycle insurance specialist Bikmo has launched a bike shop insurance product.
Bikmo's new product provides cover and advice for cycle retailers. It is underwritten by insurer Hiscox, which also underwrites the firm's cycle insurance proposition.
The new product follows Bikmo working with its current retailer partners to learn more about the services they offer, the biggest worries faced by bike shops and where existing solutions are falling short.
Bikmo chief executive Dave George said: "Bikmo has a history of supporting bike shops.
"Since launching Bikmo cycle insurance in 2014, we've helped hundreds of retailers to protect their customers' bikes and putting money into their tills through our partner claims replacements scheme.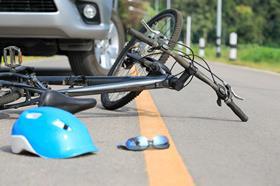 "Offering bike shop business insurance feels like a natural move for us and we hope that it will help give retailers around the country more confidence and resilience to do what they do best."
'Uphill grind'
Bikmo commercial insurance manager Ben Frith added: "In an increasingly commoditised insurance landscape, I've heard firsthand how it has become an uphill grind for bike shop owners to find a comfortable insurance fit.
"In insurance, confidence and trust are everything - that comes from the human touch. We will guide you through the options at your chosen pace.
"We have put in the hard graft to build this new product. We are proud of its compelling features, but above all I am excited by the door it opens to delivering long-term gains for bike shops everywhere."
Bikmo was established as a bike and kit comparison engine before moving into the insurance market in 2014. The business now insures bikes, kit and riders across the UK, Ireland, Germany and Austria.
It employs over 30 staff across the UK and Austria.