The average claim amount last year for bike insurance was £1,293 says specialist cycling insurer
Nearly half (49%) of bike insurance claims in 2020 were for theft, a 23% increase compared to two years ago, according to specialist cycling insurer Bikmo.
As part of the insurer's Open Project, which aims to improve transparency with customers by sharing its data around premiums, pricing and claims, Bikmo has published details on its insurance claims from last year.
Alongside theft claims, a further 49% of claims were for accidental damage, while only 2% related to vandalism.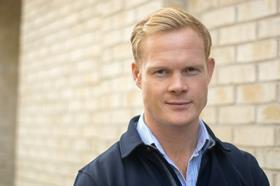 The average claim payout in 2020 was £1,293 – a drop in £1,675 in 2017. Furthermore, bikes valued under £500 amounted to 18% of Bikmo's policies in 2017, however last year this increased to 29%, reported Cycling Industry News.
Nearly a third (31%) of claims in 2020 were for both a bike and accessories – 24% of claims settled resulted in the customer receiving a full new bike replacement and 36% saw policyholders get replacement components, accessories or cycle clothing.
The majority (82%) of claim incidents occurred away from the home, however with more people storing and riding their bikes at their properties last year, the percentage of incidents taking place at home nearly doubled compared to 2019.
Road cyclists made the most claims in 2020 (56%) compared to commuters (25%) and trail shredding MTB riders (11%). E-bikes accounted for just 7% of Bikmo's claims last year.
April 2020 saw the least claims made, said Bikmo, while October reported the highest number of claims made; 98% of the insurer's claims were approved in 2020.
David George, Bikmo's chief executive, said: "2020 has been a year like no other. Whilst presenting significant challenges and personal tragedy for millions across the country, it has also seen a positive shift in the way we travel.
"Believing strongly in the values of openness and transparency, we have released insights from our claims data in 2020 so that we can share some of the trends we're seeing as well as better predict what lies ahead."
George predicts that bike theft claims will increase by 45% in 2021 and that more than 50% of UK cyclists will have no or little cover for their bike. Plus, he also expects an increased demand for insurance products within the bike personal leasing and hire arena.